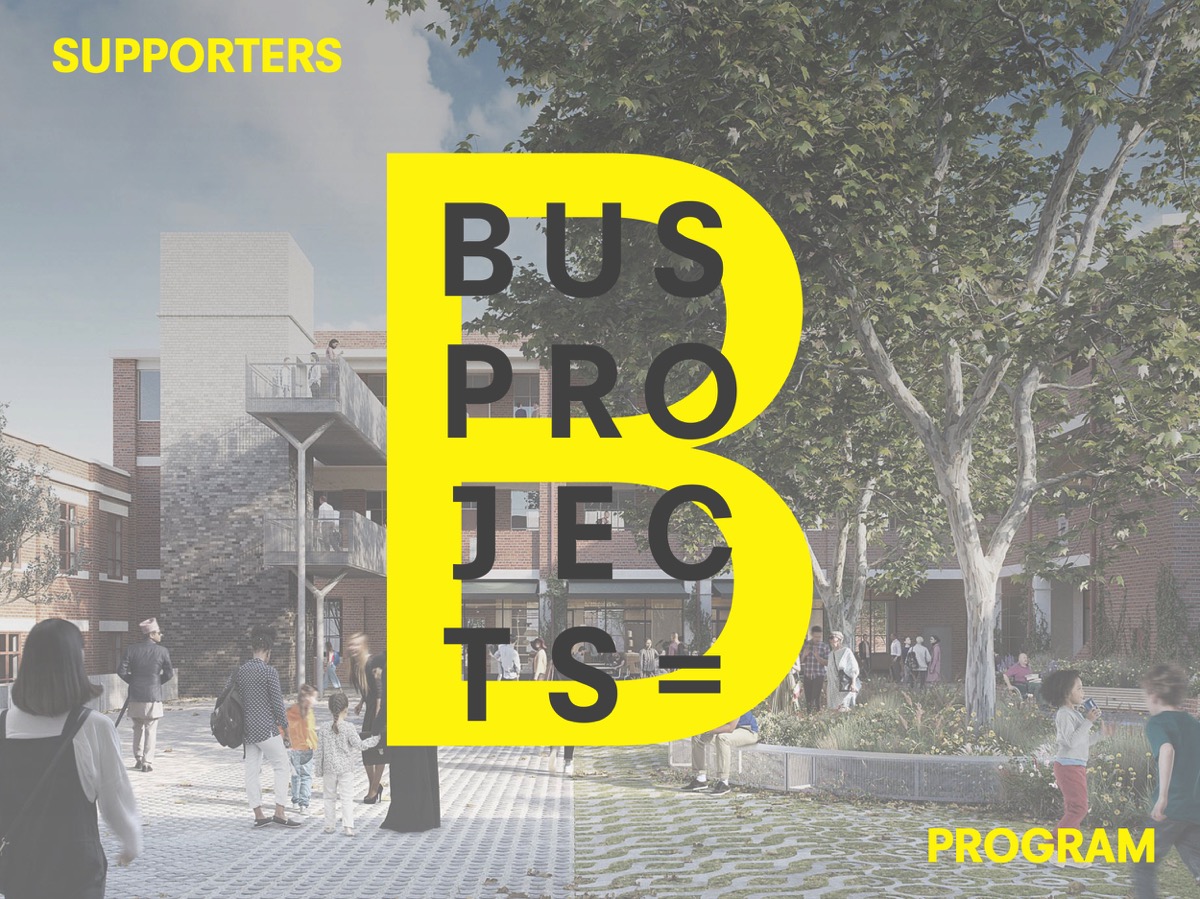 Bus Projects is about relationships with and between artists. We develop a caring context within which artists can come together to create, collaborate, and engage with community.
 
In order to achieve this, Bus Projects strives to raise income from a variety of public and private funding sources each year. In January 2020 the gallery is moving to the Collingwood Arts Precinct (CAP) and for the first time in our history, we will introduce a fee-free exhibition model. We invite you to contribute to this significant moment by investing in Bus Projects through our Supporters Program.
We are aiming to raise $30,000 this year to realise our new galleries and to provide holistic support to all the artists who take part in our programmes!
Your support will directly help artists to develop, make and present their work, and involve them in programs that engage diverse communities. All donations are tax-deductible through the Australian Cultural Fund.
If you have any issues using the online form, you can make a transfer by filling in the hardcopy Donation Form and emailing to finance@creativepartnershipsaustralia.org.au
Your support at any level is invaluable, and we offer four levels of contributions through Bus Projects' Annual Supporters Program:
Visionary[from $5000pa]
VISIONARYs make a game-changing contribution that enables bold and ambitious programming. If you would like to make a significant gift please get in contact with Channon Goodwin, Director, at channon@busprojects.org.au for further information or DONATE HERE
Exhibition Patron[from $1000pa]
EXHIBITION PATRONs make new exhibitions happen. You will have a direct impact on our ability to commission artists and curators to produce new work. As an EXHIBITION PATRON, you will be part of the special group whose support will result in new exhibitions. DONATE HERE
Programme Supporter[from $250pa]
PROGRAMME SUPPORTERs connect artists with communities. Each donation at this level results in an education program, workshop, discussion, or performance. This level of support will not only give you the satisfaction of directly paying fees to the artists who work with our community but you will have the priority booking to attend the events you're supporting. DONATE HERE
Friend[from $50pa]
You've got a FRIEND in Bus! You'll be amazed at what we can do with even the most modest amounts. As a FRIEND of the gallery, you are an active supporter whose donation contributes to the sustainability and future development of our organisation. DONATE HERE
-------------
Supporter opportunities are available across all our programmes, for individuals, trusts and foundations and corporate sponsors. Donations, grants and sponsorship enable us to continue realising a dynamic and ambitious programme and support the next generation of artists.
Please contact Channon Goodwin, Gallery Director, at channon@busprojects.org.au to discuss how you can support our wider programme.
Current supporters include:
Eva Abbinga, Eugenia Lim, Jonathan Hewitt, Anthony Scott, Holly Arden, Linda Judge, Nithya Iyer, Janine Tai, Louisa Marks + anonymous!