Exhibits,
Ebony Truscott
A Brick in Mid-Air
Opening: Wednesday 10 April 6 - 8 pm
Dates: 10 April – 4 May 2019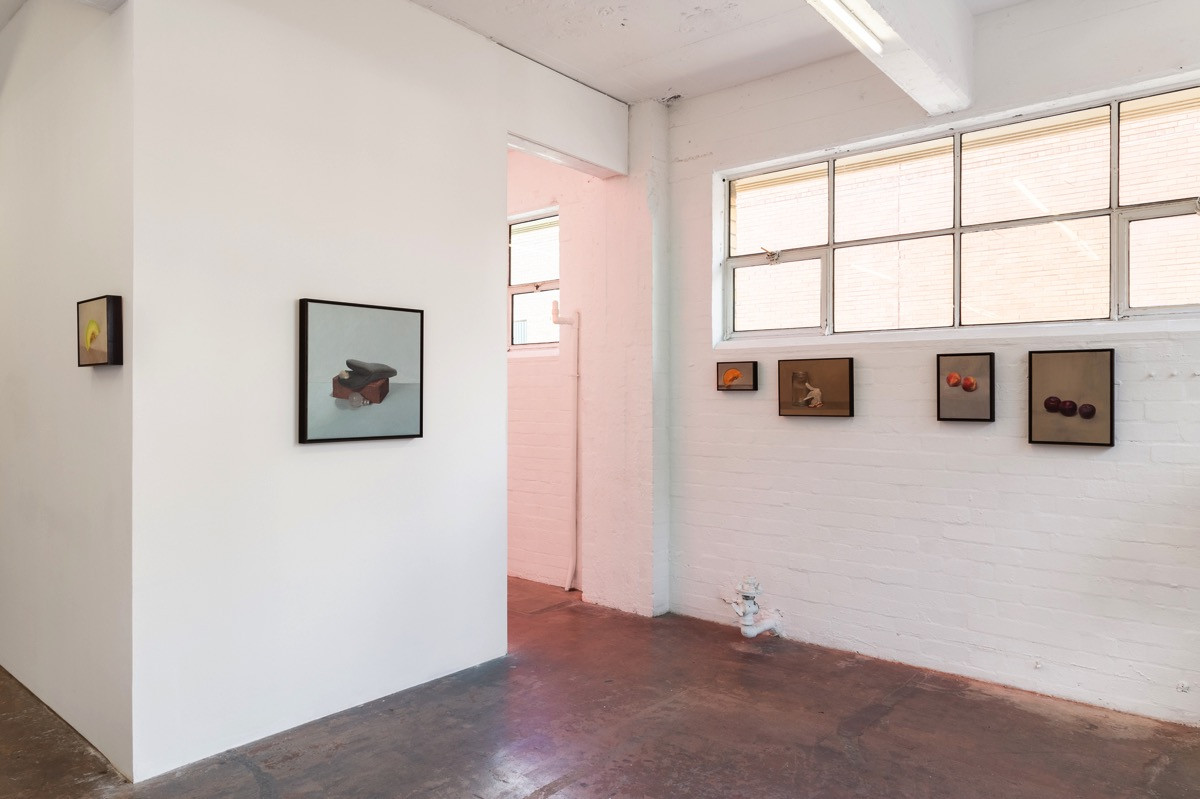 I'm curious about how light strikes, is absorbed and scattered by objects that are essentially geometric solids; cones, spheres, bricks, cylinders. And I wonder about how to suggest non-visual phenomena too – like weight, sound, spaciousness or density. All this, I feel an almost forensic pull of inquiry towards. Yet there is something that emerges from the labour of this research that looks grim, melancholy. I'm not sure about this. I intend to depict coolly and truthfully but a looming sense of something sad and ambivalent turns up too.
As for bricks, they're units of building and creating but also of destruction, if thrown through a window for instance. In destroying, breaking or segmenting something we can obtain insight into how it was made. That is interesting to me.
Ebony Truscott (b. 1977) is a painter whose work is marked by extended scrutiny of banal objects and an interest in human sensation and perception. Recent exhibitions include, Echo Chambers – Art and Endless Reflections, Deakin University, Handheld Ellipse, Sutton Projects and Spring 1883 CAVES, Melbourne. She has received grants and prizes from The Australia Council for the Arts, The Victorian College of the Arts, The Centre for Contemporary Photography and the NGV Society. Her work is in public and private collections in Australia and overseas including The Epworth Hospital Foundation, Deakin University, the Besen Collection and National Library of Australia.