Exhibits,
David Attwood
A Decadent Defecation
Opening: Wednesday 4 July 6 - 8pm
Dates: 4 July - 28 July 2018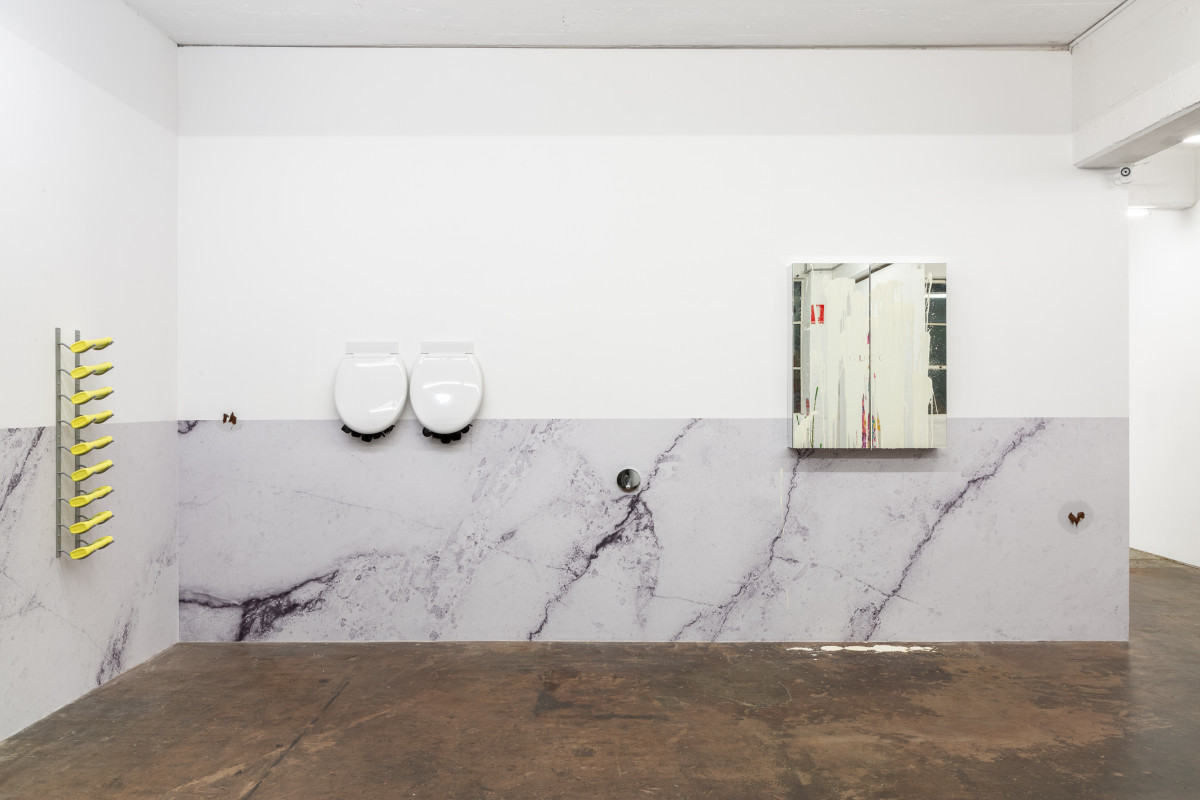 Catalogue:
"A Decadent Defecation"
Text by David Attwood
2018

~ The main bathroom is big and bright with two windows, no furniture and pristine white towels. The view from this window is of the lavender and grasses that surround the house.
A Decadent Defecation is an exhibition of new work by David Attwood that uses the luxury bathroom as a framework for exploring ideas around commodity fetishism, wealth, and shit. Sculptural assemblages that use bathroom utilities, designer accessories and popular consumables attempt to embroil the opulent with the faecal.
David Attwood is an artist working in Melbourne, whose practice includes sculpture, photography, drawing, public intervention and exhibition-making. Recent exhibitions and projects include En-Suite, Island Island, 2018; Human Shit, Kyneton Contemporary Art Triennial, Kyneton, 2018; My Beloved's Shit, Billboard in North Melbourne, 2018; and Two Harpic Lemon Toilet Rim Blocks, un Magazine Issue 11.2, 2017. Attwood holds a practice led doctorate from Curtin University.