Exhibits,
Ellen Fairbairn, Amy Parker, Amber Wright
A gift means a gap between two people
Opening: Wednesday 20 July, 6-8pm
Dates: 20 July – 6 August 2016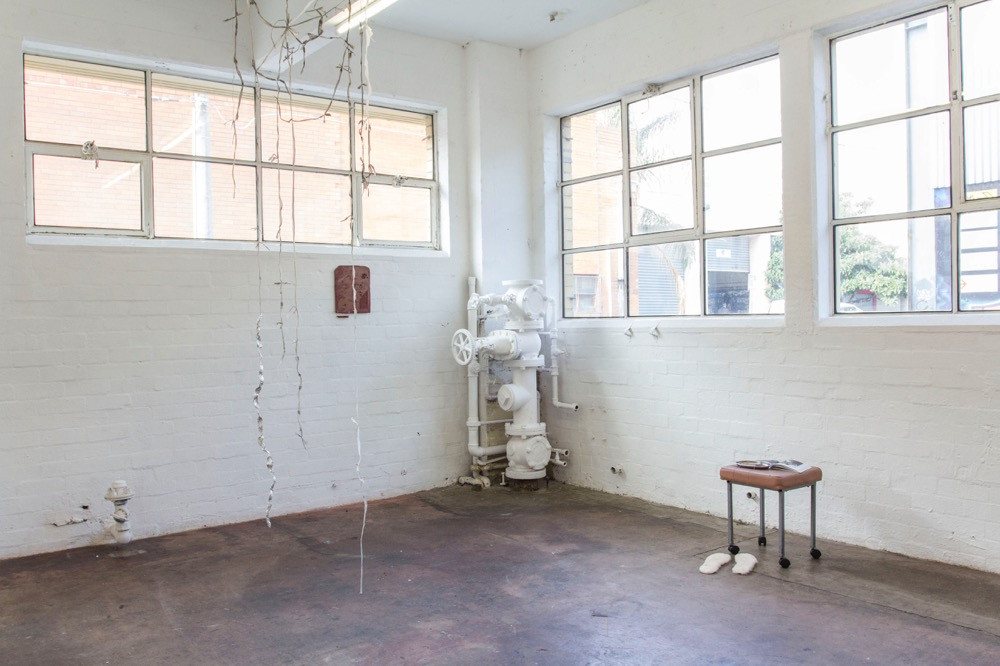 what do feelings cling to
what catches on an edge
levels in a crevasse
sticks in a mind or is harboured in a body?
A gift means a gap between two people approaches the ambient and least tangible parts of our lived experience, rendering them visible. Our inner worlds are complex and at times incoherent. These works consider where such layered emotional states are held or absorbed, be it in a saved lock of hair, an empathic pet enacting their owners anxiety or a hospital bed.
Ellen Fairbairn is an artist living in Melbourne. Recently Ellen exhibited in You've been here before at Visual Bulk, Hobart along with Amber Wright and Amy Parker. Previously she has shown work at Punk Cafe, Dudspace, Kings ARI and various off site locations. She will be exhibiting again at Punk Cafe in August.
Amy Parker is a Melbourne-based artist. Recent shows include 'To Wound the Autumnal City' at Punk Cafe and You've Been Here Before at Visual Bulk, Hobart. Amy has participated in the residency program at Textílsetur Íslands, Blönduós, Iceland. The project culminated in a performative exhibition as a part of "Summer We Go Public" hosted by NES residency.
Amber Wright was born in Winter on the cusp of Taurus and Gemini. She wore an eye patch for the first 10 years of her life. Recently Amber exhibited work in collaboration with Rare Candy, Spencer Lai and Alden Epp at the 9th Berlin Biennale. Her work has previously been shown at Visual Bulk and several off site locations and will be exhibited at Punk Cafe and Second Site Projects in August.