Exhibits,
Lilium Burrow
A Loud Cellophane
Opening: Wednesday 14 March, 6–8pm
Dates: 14 March - 7 April 2018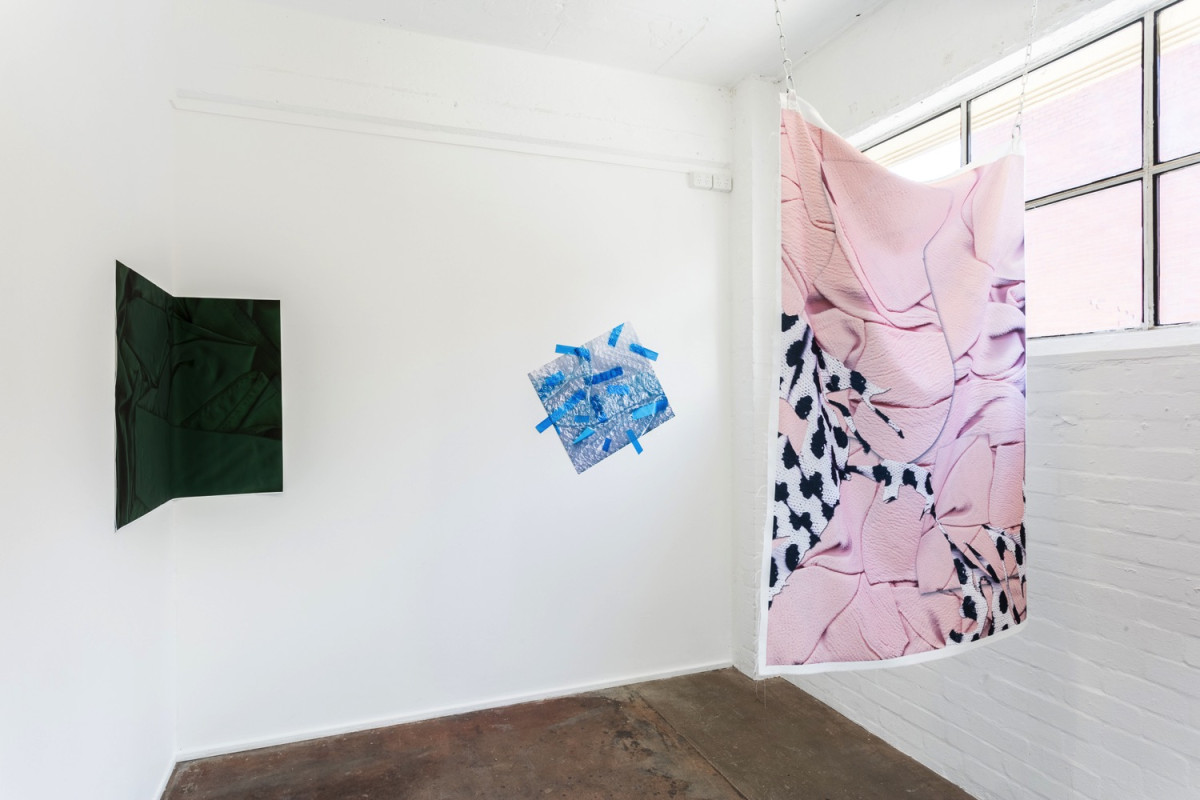 The works in 'A Loud Cellophane' are imitations of themselves, copies mimicking their original form. Made through a process of digital deconstruction and physical reconstruction, their materiality has changed, but their image remains the same. The imitations are deceptive, sometimes being shown alongside their original, and other times not, making it hard to ascertain what is the copy. The materials (silk, florist paper, delicate fabrics) are unapologetically feminine, and all vary in texture, weight, sharpness and colour.
With reference to the Paradox of Theseus's Ship, if some or all parts of the original have been reconstruction or replaced, but the function and appearance is still the same, then at what point does the original become the copy itself?
Lilium Burrow is a multi-disciplinary artist living and working in Sydney with a process-based practice of relaying domestic materials and fabrics (towels, bed linen, florist paper) between digital and non-digital forms. With a process of digital deconstruction (scanning and editing) and physical reconstruction (printing and painting), her work seeks to deceive and confuse the observer, challenging what is seen as the 'real' and the 'copy'.
Photography by Christo Crocker.