Exhibits,
110%
A summit wouldn't do without you (training is the essence of transformation)
Opening: Wednesday 28 September, 6-8pm
Dates: 28 September - 15 October 2016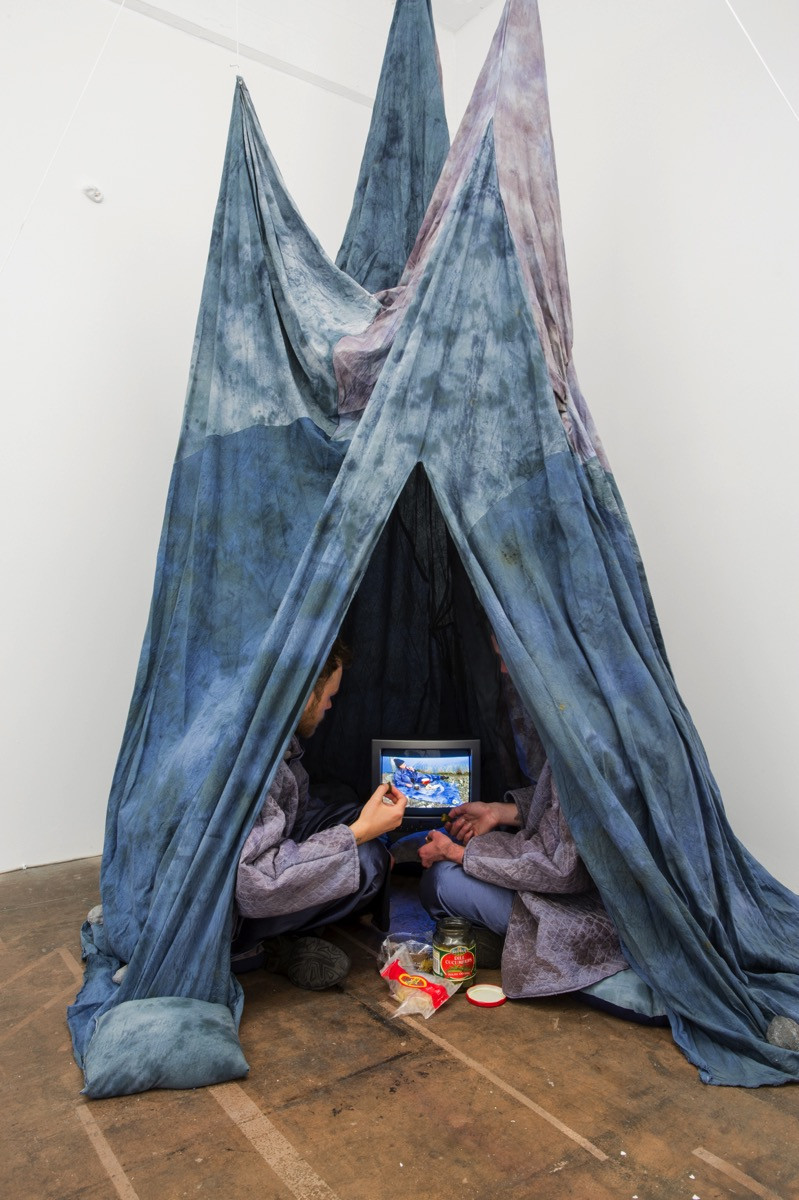 A goal is a dream with a deadline.
Since 2013, 110% (Kieran Bryant, Beth Dillon, Lachlan Herd) have been working together through a combination of long distance collaboration and occasional physical proximity. During extended periods of separation, stranded in the swampy flatlands of Sydney, Berlin and Helsinki, we have often discussed our shared dream of one day reuniting atop a mountainous peak to hold a summit on a summit. In this fantasised expedition, the trio travel from our respective locations to the foot of a mountain in the Swiss Alps. We ascend, following individual trajectories to meet face to face at the top. Together at last, we celebrate our peak achievement with a group hug, nature appreciation and team-bonding session. Hi-fives all round! We made it! What's next!?
Discipline is the bridge between goals and accomplishment
A Summit Wouldn't Do Without You (Training is the Essence of Transformation) is the second leg in a 3 stage journey towards realising our Summit Summit dream. At Bus Projects, 110% presents a hard yakka acclimatisation installation, sweating out an investigation of the physical and symbolic geographies of mountains in Western philosophies of aspiration and achievement. We invite you to join us at base camp beneath the towering drapery of our (hu)man made Mt. Motivation, as we train and prepare for our future ascent, sights set firmly on alpine accomplishments in the European elsewhere of tomorrow.
Every accomplishment starts with the decision to try
110% (Kieran Bryant, Beth Dillon, Lachlan Herd) create performance and video installations that develop from a shared interest in playing with amateur choreographies of bodies in space; the value of artistic labour; and the dynamics of hosting. Previous works have investigated competitive cultures of positive thinking; links between art appreciation and the pursuit of leisure; and tested the impact of long distance separation on collaborative practice and motivation. 110% often stage interventions that play with the presentational structure of art events in festival, fair and gallery contexts. These interventions may take the form of an interruption, an invitation, an oasis, a sweaty mess.
All photography below by Christo Crocker.