Exhibits,
Jasper Jacobsen
Agnosia
Opening: Wednesday 18th of January, 6-8pm
Dates: 18th of January – 11th of February, 2017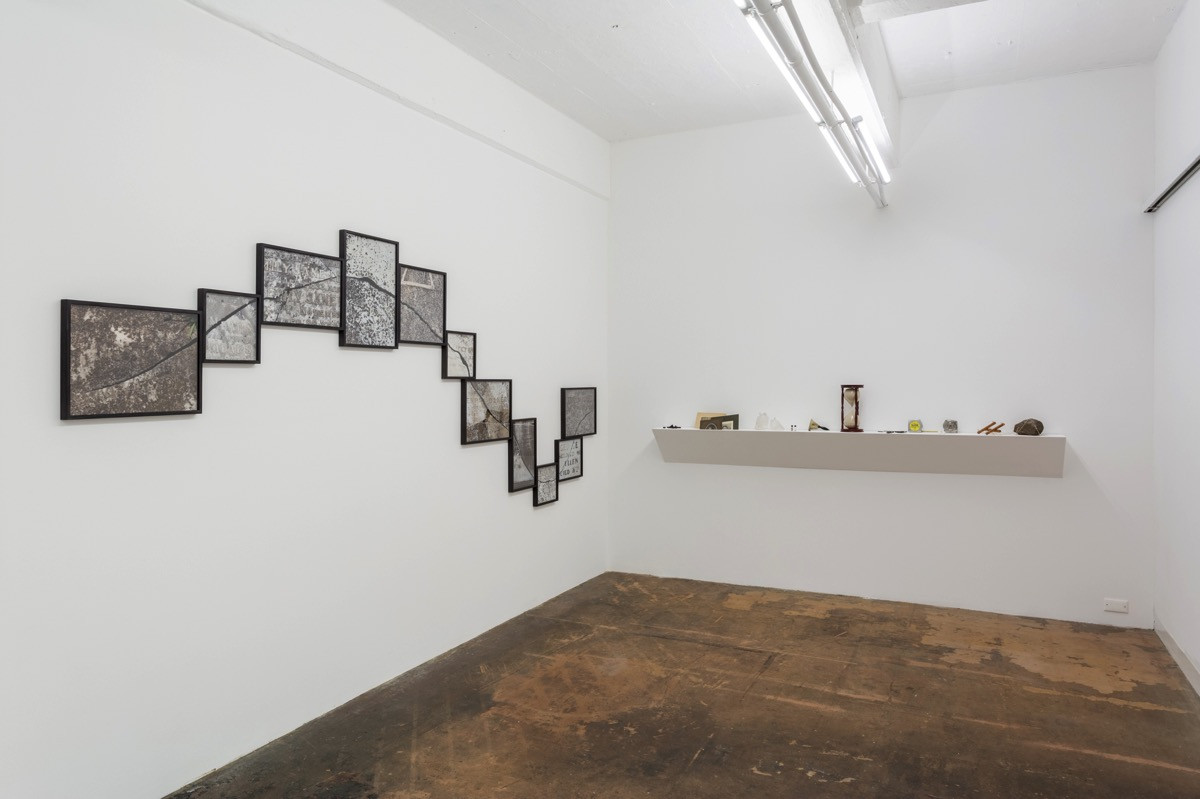 Derived from Ancient Greek, the term Agnosia was first applied to the realms of psychopathology by Freud to name a range of sensory-perceptual disorders. The condition – sometimes known as 'mind-blindness' – is characterised by the incapacity to recognise and interpret sensory information, leaving the patient floating in a void of 'unrecognition'.
The assisted readymades that constitute Jasper Jacobsen's "Agnosia" float in a similar void. Here, the familiar becomes the foreign – matter and meaning twitching, slipping, and sliding – with no simple reading immune from distortion, drift, or collapse.
Recurrent motifs of time, being and death suffuse these interventions, as everyday objects morph into precarious ciphers; quietly but compulsively dismantling our conceptions of the real.
––––––––
Jasper Jacobsen is a Melbourne based artist currently completing a Master of Contemporary Art degree at the Victorian College of the Arts.
Photography by Christo Crocker.