Exhibits,
Anselma Forlano
Ruminations on the body (Bussy) of Christ
Opening: Wednesday 4 May, 6PM - 8PM
Dates: 14 April - 14 May 2022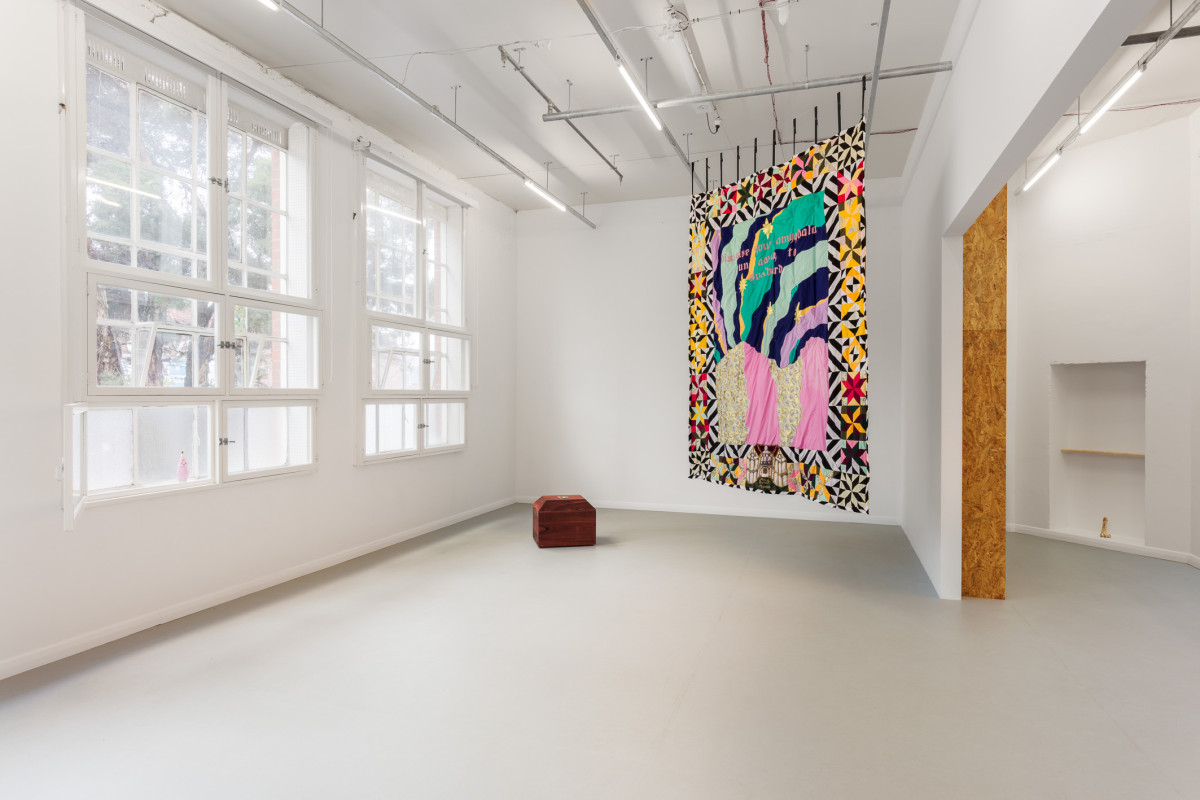 Read the catalogue here.


What are my psychological icons of worship and adoration and how can I build them?


You can't walk for five minutes in Europe without tripping over the bones of some long dead saint. Often adorned, often displayed, and always serving unadulterated cunt. These effigies of the church are ostentatiously encrusted with the finest jewels and a myriad of precious metals, then dressed in silks, lace, and ornate armour.
These lovely queer bones in gorgeous gowns really do it for me, and they have made me wonder, under what circumstances and through what processes does an object reach sacrosanctity?
These gorgeous bones, of debatable sainthood, are a symbol of power for the church, paid for with the spoils of conquests and built with stolen jewels. Take the story of Saint Mark, whose body was stolen from Alexandria and shipped under the carcasses of pigs till his bones could be brought to Venice. The power of the bones goes further than a symbol of conquest however, they are morose icons of worship, materials of dubious history made sacrosanct through adornment and adoration.
Anselma Forlano is a Melbourne based multidisciplinary artist, currently enrolled in a Masters (Fine Arts). They work with queer and Feminist Methodologies to explore themes of love, gender, shame, and absurdity. The creation of 'practical' or 'functional' objects serves as an intersection between mundanity and performative excess which becomes the artist's artifice on which to project queered feminist narratives.