Exhibits,
Lacey – Law – Lobwein
AT ARM'S LENGTH
Opening: Wednesday 4 May, 6PM - 8PM
Dates: 4 May - 28 May 2022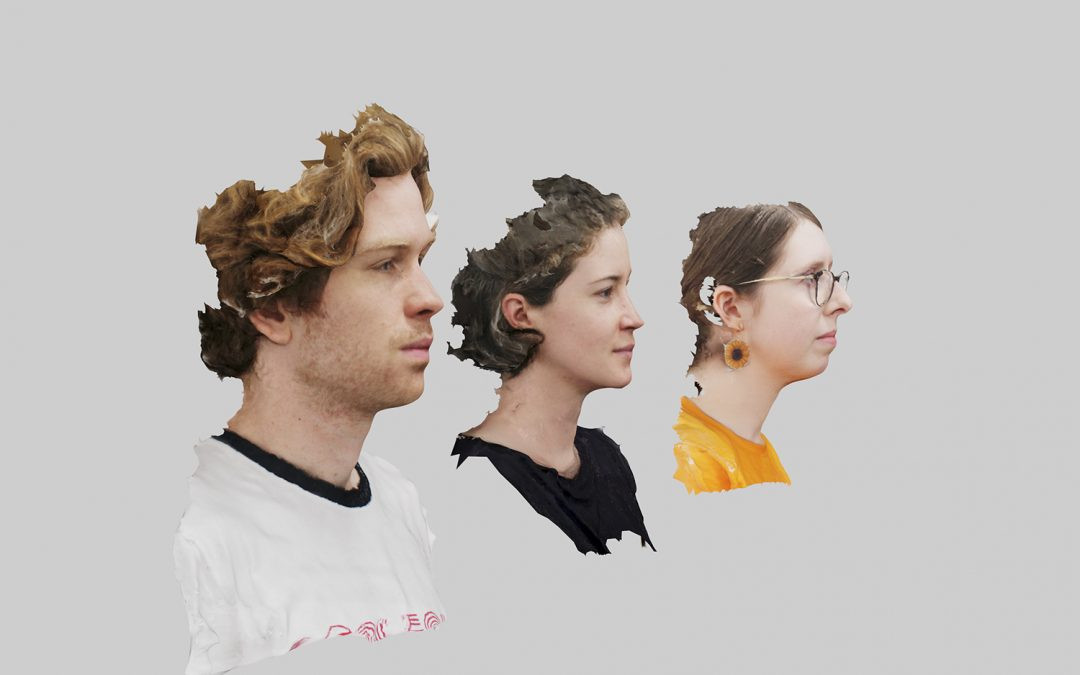 Lacey – Law – Lobwein is an experimental art collaboration initiated by three emerging Brisbane-based artists who share a common practice of working with digital video and screen-based media.
At Arm's Length explores the nature of virtual and physical collaboration as a reaction to how their practices have changed as a result of the current pandemic.

This exhibition is part of Common Ground: Bus Projects x Metro Arts and an adapted version of the exhibition will be exhibited at Composite (Melbourne) in association with Bus Projects, in May 2022.
Briony Law is an emerging artist who works primarily with moving image and installation. Her practice explores aspects of human ecology and systems of mediation, and the potential of mediation to inform attitudes toward ecology. Graduating in 2017 with a Bachelor of Fine Arts Honours from the Queensland University of Technology, her most recent projects were exhibited at Outer Space and Banff Centre for Arts and Creativity.


Olivia Lacey employs processes of transcription and translation to explore the ambiguities, slippages or humour that can arise in interpersonal interactions. Working across moving image, installation and text, she combines referents appropriated from pop music lyrics in order to examine the romantic dialogue as an intersubjective space of exchange. Lacey graduated from a Bachelor of Fine Arts (Honours) at the Queensland University of Technology in 2017.


Guy Lobwein is a Brisbane-based emerging artist currently undertaking his Doctorate of Philosophy at Queensland University of Technology. Graduating in 2020 with a Masters in Philosophy, his research focuses on the use of expanded reality technologies in contemporary art and how experimental creative practice can generate experiential and critically reflective experiences.