Exhibits,
Kendal McQuire, Cherie Peele, Emma Collard
Back soon x
Opening: Wednesday 3 February, 6-8pm
Dates: 3-20 February 2016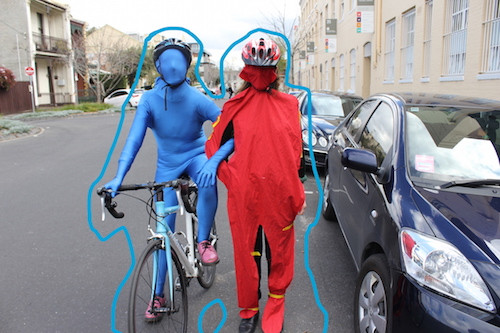 Perhaps you wear a square
Perhaps the squiggle goes for a walk
Perhaps the circle doesn't fit
In 2013, Cherie and Emma were intrigued by the book Kendal was reading about graphic symbols, so they borrowed it and all made work influenced by it. Later that year they all graduated with three BFAs @ VCA. In 2015, they formed a collaborative relationship through a likeminded playful process, where their interests in performance, objects, shape, colour and personalities came together. This is their first collaborative exhibition in which they finally get to explore this shared interest in circles, squares and squiggles.