Exhibits,
Sean Rafferty, Camille Serisier
Backdrop
Opening: Tuesday 2nd September, 6-8pm
Dates: 2-20 September 2008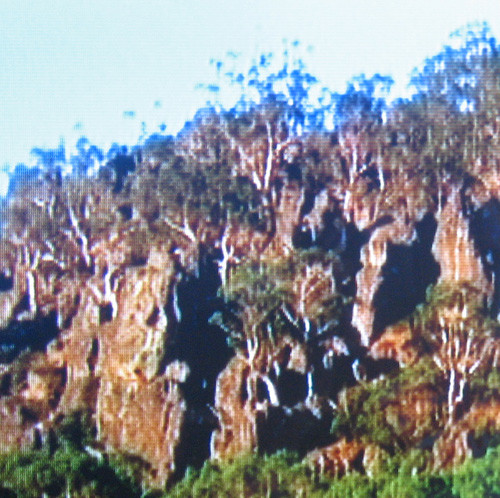 Sean Rafferty and Camille Serisier met in 2005 when they exhibited at the now defunct Wren Gallery in Sydney's Surrey Hills. From their first meeting they recognised in each other's work sympathetic areas of investigation, not just in the realm of materiality, but also through a parallel use of space and conceptual subject matter. In 'Backdrop', both artists focus on the structure of landscape and theatrical space, and the way landscapes are depicted to satisfy a purpose. For both artists, the representation of the landscape as isolated by the image frame or proscenium arch provides a point of departure to explore their relative ideas. Like the diorama, which exists as a type of three-dimensional still life sans performers, the works in this exhibition will be presented in a pictorial space incorporating the depth of the stage space.