Exhibits,
Andrew Browne
Begins to Collapse
Opening: Wednesday 10th of May, 6–8pm
Dates: 10 May – 3 June 2017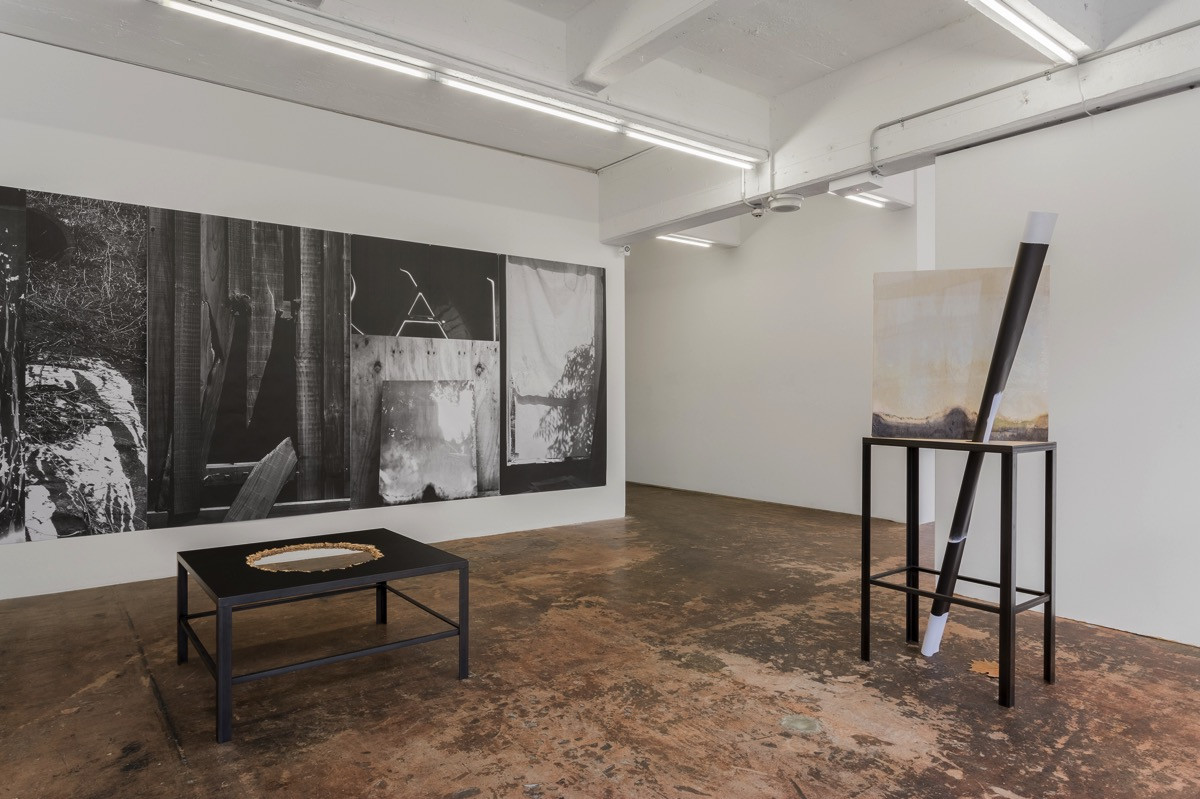 "Begins to Collapse" is an installation of photographic poster prints, exploring colliding imagery drawn from high and low cultural debris, anchored by a single sculptural assemblage. The work incorporates a complex photographic montage drawn from the surrounding peripheral environment. This chaotic landscape, alienated from the picturesque – is configured in the gallery as an immersive field, collapsing elements of the absurd, the formal and the poetic. Characteristic of his broader practice, and in part the way we experience the world, "Begins to Collapse" embraces the cryptic, odd and happenchance encounters with the everyday.
__
Andrew Browne works across a number of mediums - primarily painting but also drawing, sculpture and printmaking - and his ongoing engagement with the photographic informs all aspects of his practice. His work has been variously described as romantic, cool, eerie and spectral, iconic and emblematic - it embraces the observed world, but one abstracted and estranged in degrees from reality.
He has exhibited at numerous dealer and public galleries for over three decades including the National Gallery of Victoria; the Museum of Contemporary Art, Sydney; the Art Gallery of New South Wales; the Ian Potter Museum of Art; the TarraWarra Museum of Art and the Samstag Museum of Art, as well as university and artist-run spaces. Both Bendigo Art Gallery and Gippsland Art Gallery have presented surveys of his work across media. Recent solo exhibitions include Six Intaglios at the Australian Print Workshop (2013), Glimpse at Martin Browne, Sydney (2015), Suddenly Slowly at the Centre for Contemporary Photography, Melbourne (2016) and In between Days at Tolarno Galleries, Melbourne (2016).
He is represented in many public and university collections across Australia, as well as in the collection of the British Museum in London.
Andrew Browne is represented by Tolarno Galleries, Melbourne. Exhibition photography by Christo Crocker.
http://andrewbrowne.com.au
http://tolarnogalleries.com