Engages,
Sisters Akousmatica
Border_Radio
Dates: December 3, 3-4pm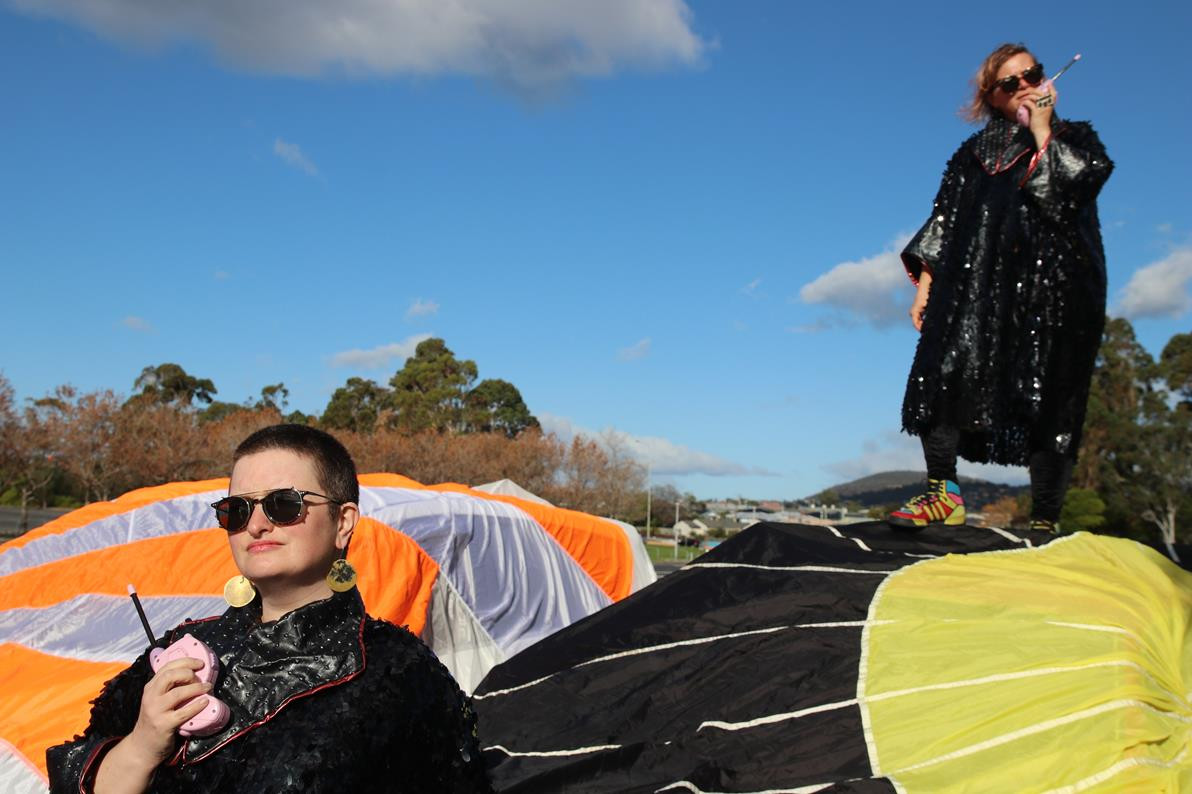 'Border_Radio'
Sisters Akousmatica
Dec 3, 3-4pm
RSVP here
Sisters Akousmatica present 'Border_Radio', a conceptual enquiry about ownership of the airwaves in three parts: Phonic Atolls ~ Spectrum Auction ~ Decolonising Wavelengths.
Presented in partnership with +Concepts and Radio Waves.
'Border_Radio' was first commissioned by Pali Meursault for 'Shaping the æther' at Espace Multimedia Gantner, France.
nipaluna/Hobart based radio queens Sisters Akousmatica promote expanded radio projects that explore the radical possibilities of transmission since 2016. They create projects concerned with collective, feminist radio practices and auditory-spatial exploration.