Exhibits,
Kate Beckingham
Bread and Butter
Opening: Wednesday 5 June, 6-8pm
Dates: 5 June - 29 June, 2019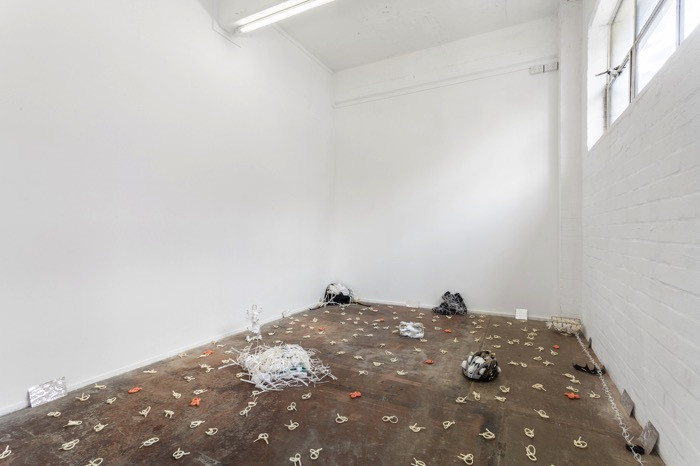 In Bread and Butter there is a flattening of body and object as the everyday items associated with the rituals of work, domesticity, exercise and consumption are elevated.
The traditional and symbolic boundaries between body and object, the human and non-human, are becoming fuzzy and unstable. Bread and Butter uses repetition and disruption to consider the position of the working body in the contemporary lived environment. The body is forced to be more efficient (more object-like), succumbing to bio-hacking, optimisation and constant tracking for efficiency.
The rhythmic placement and collision of objects in the gallery acknowledges the new, porous existence of body and object - we are all in this together.
Kate Beckingham is an artist based in Sydney. She has exhibited widely around Australia, in both major cities and regional galleries. Her practice centres around creating expansive installations looking at the similarities between the act of art making and the act of making talismans.