Exhibits,
Tully Moore and Colleen Ahern
Cathedral
Opening: Wednesday 11 November, 6-8pm
Dates: 11 – 28 November 2015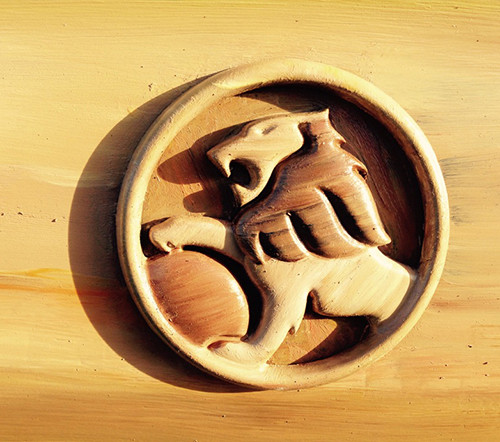 When the shed was built in the late 20th century, it had to be crammed into a small plot of land due to the presence of a main road. To compensate for the building's modest square footage and humble fibro façade the choice was made to clad it in faux brick, a true trompe l'œil creation, an optical illusion. It's owner was sure the forced-surface trick would add economic value. It becomes apparent as you get closer to this altar, it is only a trick but the door is left ajar and what lay inside is beyond your wildest imagination.
Suburban Tourist.
In 2008 Tully Moore completed his Honours in Fine Art at the VCA. He has exhibited at ARI's West Space, TCB, Caves, MOP Projects, FirstDraft and Bus Projects. He was part of Melbourne Now at the National Gallery of Victoria and has also shown at Gertrude Contemporary as part of his 2014 -16 studio residency. Moore was also the recipient of the John Vickery Scholarship and the Roger Kemp Memorial Prize in 2007 whilst studying at VCA and in 2011 was a recipient of the Australia Council Residency (Liverpool, UK). In 2013 Tully was awarded the Marten Bequest Scholarship for painting and in 2014 was a recipient of an Arts Victoria new work grant.
Colleen Ahern is an artist who makes paintings that proport to be record covers, posters, or archives of portraits for smokers and imagined men – her use of oil paint converting the flippancy of fandom to permanent collection. Born in Leeton NSW, she graduated from the VCA in 1999. She lives and works in Melbourne. Since graduating Ahern has participated in numerous solo and group exhibitions in both Australia and overseas. She is represented by Neon Parc, Melbourne.