Exhibits,
Darren Sylvester
Céline
Opening: Wednesday 4 October, 6—8pm
Dates: 4 – 28 October 2017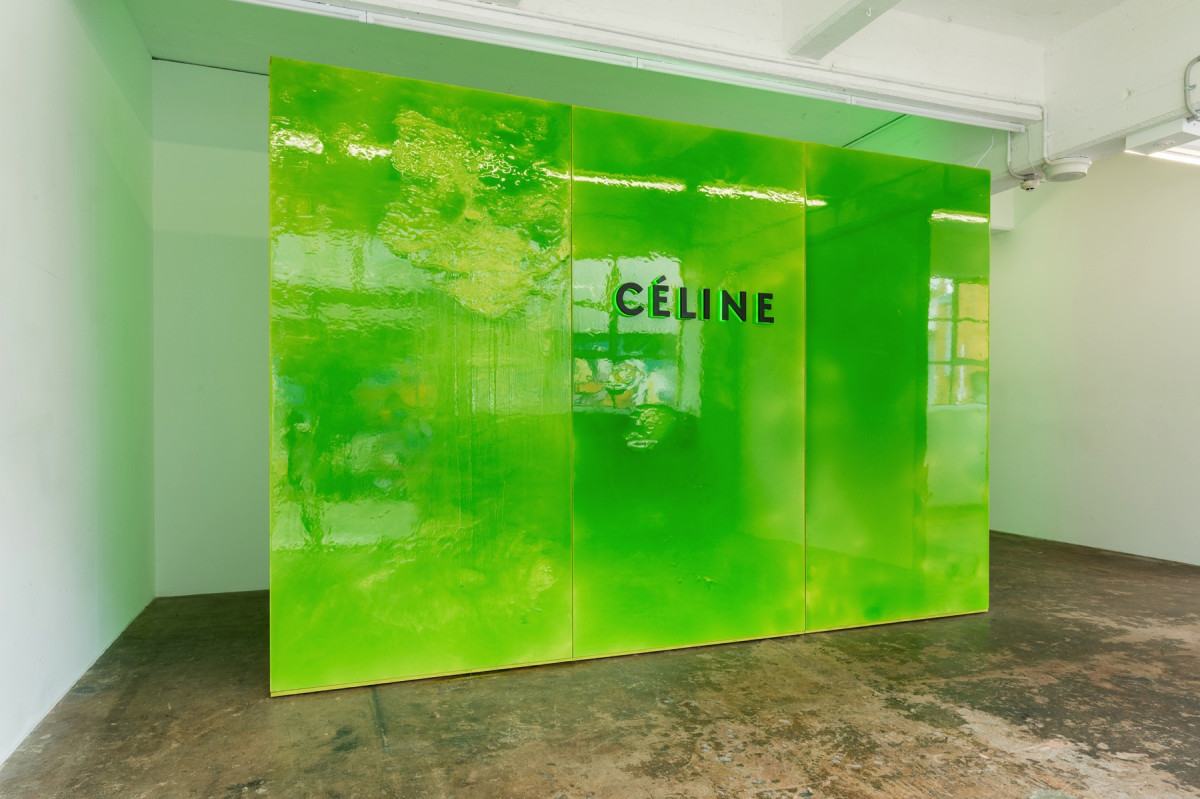 Beyond the entrance to a Céline store sits a monolithic slab of marble. A face of rock, shaved clean and polished, reminding me of an entrance to a tomb. Cut through in steel is the word surrounded by halo light burning and calling the name – Céline. Whenever walking by a Céline store I've stopped and photographed the marble. For a long time I wanted to make my own, like a set to a film or minimalist sculpture. To see what it does. In my mind it is green in colour and washed light similar to a cave entrance at dusk, similar to Kryptonite. All power and weakness.
Darren Sylvester uses a multi disciplinary practice involving photography, sculpture, video and music to employ pop culture moments and their subsequent artefacts to explore the mixing of authenticity, desirability, contemporary ennui and death. 
Darren Sylvester is represented by Neon Parc, Melbourne and Sullivan+Strumpf, Sydney.
Documentation by Christo Crocker.