Engages,
Amy May Stuart and Sam Petersen
Amy May Stuart & Sam Petersen X Collingwood College
Dates: June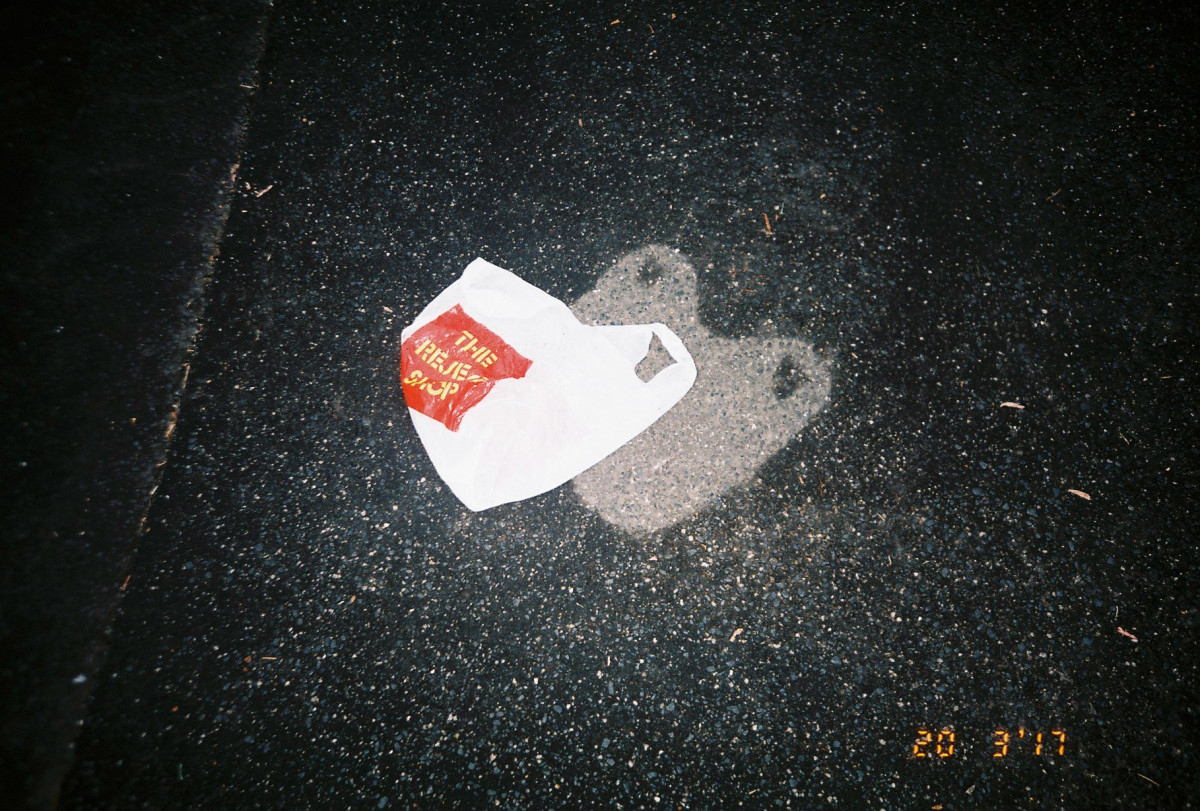 Bus Projects in collaboration with Amy May Stuart and Sam Petersen, is working with the year 3 and 4 students at Collingwood College. The students will be engaged in the act of noticing and documenting through photography, and will use material as a way of interacting with space and light to create a nonpermanent installation which interrupts the space of their school classroom. The students will work with Amy May Stuart and Sam Peterson to take notice of funny moments, cracks in walls, gaps in the floor, and things that look like what they are not.
Sam Petersen
I tend to find the humour and sadness of things. My work stems from the self and stuff that is close to me. I'm interested in what can be done with one's fluid self and the space around it.
Sadness because of my changing disability - That has permeated all of my work and humour because that is the only way I have of dealing with it.
Some people say my work is of my body and I see their point, but I feel it's more of the mind, exploring everyday feelings between the rational and the playful.
And like it or not access and the lack of it is also a part of me. Shaping and inspiring my work.
At the moment I find the plasticine a great recorder of touch, and then that touch could be put on other things. Also the playfulness of plasticine is something I am really enjoying. Covering or filling up gaps and playing with crevices.
Amy May Stuart
Amy May Stuart completed a Bachelor of Fine Art at the Victorian College of the Arts in 2012. She has exhibited at Michael Douglas (TCB studios), Brunswick Lake Gallery, Bus Projects, and TCB art inc., as well as house shows around Melbourne.
A perfectly spherical shrub. Fifteen Burger Rings™ under the seat at the tram stop. Comical combinations of hard rubbish. Lone chicken drumstick in a parking lot. A large, unattended stick propped up against the inside wall of a tram, appearing to be carrying loose slices of bread and a Gatorade™ in a plastic bag. DIY micro-vineyard down the side of a nonno's house in Brunswick East, mop handles used as gardening infrastructure.
Astonishingly magnificent fern in someone's front garden.
Handwritten note on the ground, "We're not getting another cheap scanner."
Handwritten note on the ground, "Dear Faye, I'm lucky to have met you."
Handwritten note on the ground, "Giant rabbits for sale, Elsternwick."
"HE SOON COME" spray-painted on a wall in Brunswick.
"WET PAINT" spray-painted on a wall in Brunswick.
"COLLINGWOOD" spray-painted on a wall in Brunswick.
This Project has been coordinated by Nina Mulhall
Bus Projects would like to thank Collingwood College, Angela Dionysopoulos and the Year 3/4s for making this project possible.
This project has been generously supported by Hillvale Photo Lab