Exhibits,
Kate Long
Contributions to a space - part two
Opening: Wednesday 18th of January, 6-8pm
Dates: 18th of January – 11th of February 2017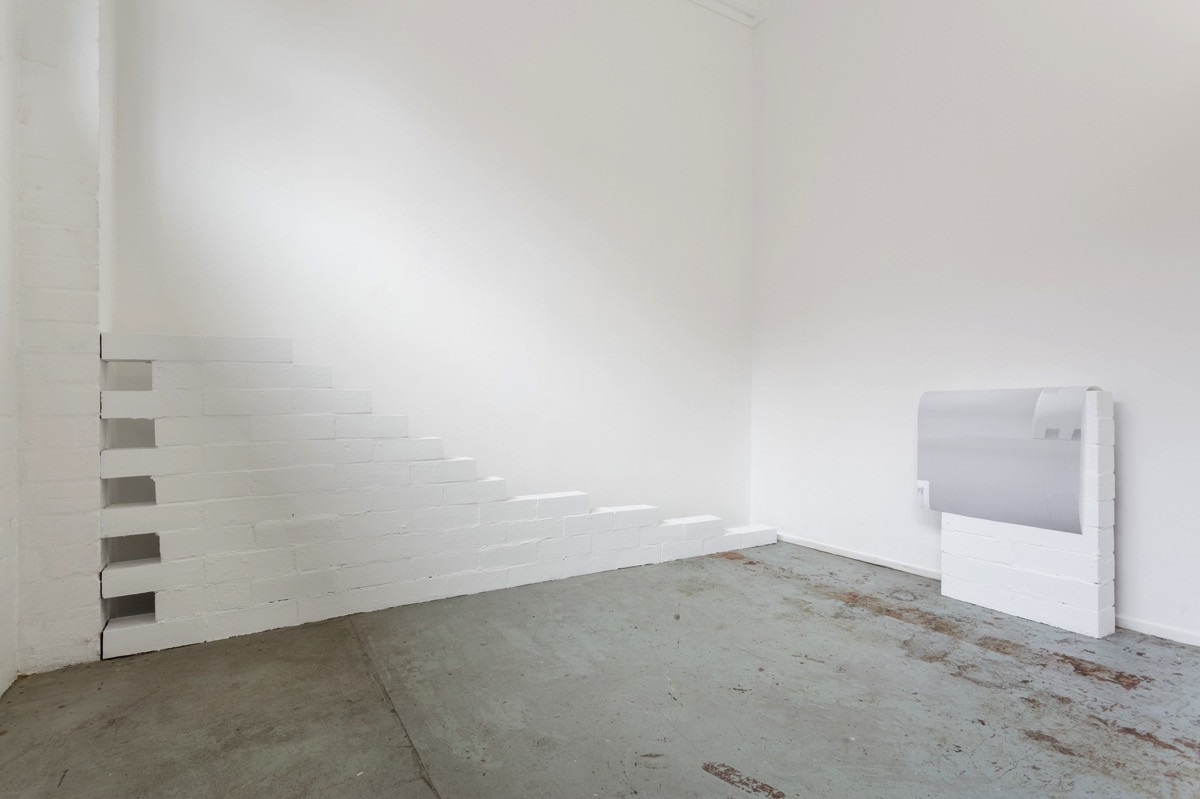 'Contributions to a space - part two' is an ongoing investigation into the supplementary agencies that articulate space(s), in particular, the wall and its perceived secondary nature within the context of the exhibition. In its second iteration the work will continue to use the wall as a site of the production of meaning to re-focus and re-examine ideas that exist within the hegemonic space(s) where art is displayed.
Using a series of sculptural contributions that build on the pre-existing architectural supports of the gallery space the work uses the context as content, combining the temporary with the permanent to create a concentrated study of the site that defines and extends the relationships between art and support and how we perceive these dynamics.
These sculptural contributions re-organise, re-frame, and shift perceptions through implicating the surrounding built space. Traditional modes of display will be challenged as the work re-distributes space allowing multiple possibilities of encounter.
Kate Long is a Melbourne based artist currently completing a Bachelor of Arts (Fine Art) at RMIT.
Photography by Christo Crocker.