Exhibits,
Jacky Connolly & Sean Peoples
Country Home Ideas
Opening: Wednesday 28 September, 6–8pm
Dates: 28 September – 15 October 2016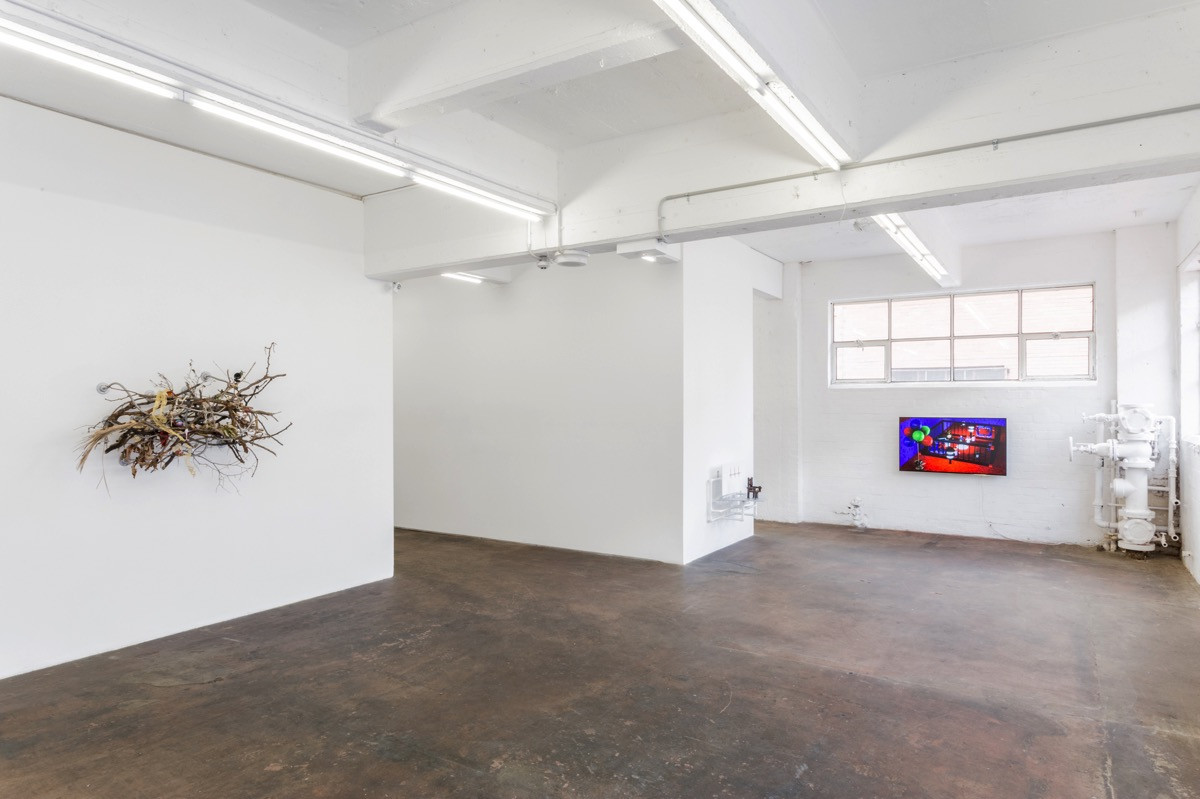 "Never make your home in a place. Make a home for yourself inside your own head. You'll find what you need to furnish it - memory, friends you can trust, love of learning, and other such things. That way it will go with you wherever you journey." - Tad Williams
"And when the day arrives I'll become the sky and I'll become the sea and the sea will come to kiss me for I am going home. Nothing can stop me now." - Trent Reznor
"Home is where you feel at home and are treated well." - Dalai Lama
Sean Peoples graduated from the Victorian College of Arts with a Bachelor of Fine Art in 2006. Key solo and group shows include 'Sorting Demon' at Gertrude Contemporary 2015, 'Primavera 2014' at Museum of Contemporary Art 2014 and 'Channel G' at West Space 2013. Sean is one half of The Telepathy Project, a collaboration formed in 2005 with artist Veronica Kent. Together they have undertaken an Australian Council for the Arts Barcelona residency, Last Ship residency in Mumbai, and a Bundanon Trust residency. Recent Telepathy Project exhibitions and performances have been held for MONA's Dark Mofo festival, Hobart, Tasmania, 2015, Melbourne Now, National Gallery of Victoria, Melbourne, 2013–14, and Whisper in my mask, TarraWarra Biennial, the TarraWarra Museum of Art, Victoria, 2014.
Jacky Connolly (b. 1990, Lower Hudson Valley, NY) lives and works in New York. Connolly's film works are indebted to cinematic and literary genre influences, as well as an innovative use of machinima technique for imaginative world-making and storytelling. She recently completed 'Hudson Valley Ruins' (2016), a 30-minute machinima film created in a life simulation computer game. The film will be screened at the Whitney Museum of American Art in conjunction with the exhibition 'Dreamlands: Immersive Cinema and Art, 1905–2016,' opening October 28th, 2016.
A solo exhibition of Connolly's film work is forthcoming (October 2016) at Kimberly-Klark gallery in Queens, NY. Recent two-person exhibitions include 'Jacky Connolly and Brandon Drew Holmes,' Et al., San Francisco (2016), and 'Fawn's Leap, NY,' Kimberly Klark, Queens, NY (2015). Recent group exhibitions and screening programs include 'Neversink Woods,' Neversink, NY (2016), 'Midnight Papers,' Et al., San Francisco, CA (2016); 'UA1273-UA1728,' Silver Cloud Ranch, Kula, HI (2016); 'TEAR INFERNO,' Et. al., San Francisco, CA (2015); 'Black Widow Tetra,' Emeryville, CA (2015); and 'hTERT,' Hester, New York (2015).
This project forms part of Bus Projects' 'With compliments' series, exploring how Australian artists locate their work within an international dialogue. 'With compliments' examines the relationships between artists and their influences across generations and geographical borders, looking at how these influences can remain a vital force throughout an artist's career. As part of 'Country Home Ideas', video work by American artist Jacky Connolly has been included as a counterpoint to Peoples' domestically-referential sculptural objects.
The 'With compliments' series focuses the work of 3 early-career Australian artists: Lydia Wegner, Sean Peoples and Noriko Nakamura.
Sean Peoples is represented by STATION.
All photography below by Christo Crocker.