Exhibits,
Megan Hayes
DEEP
Opening: Wednesday 11 November 6pm
Dates: 11 – 28 November 2015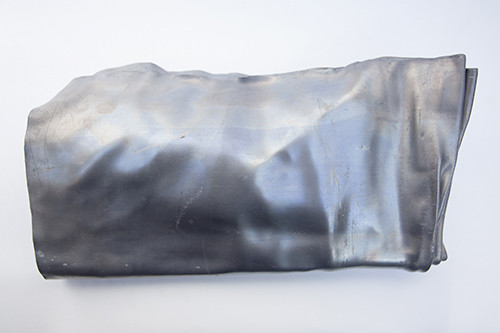 There is a profound confusion that lies in trying to gain perspective on the now. Looking for an 'all' that lies beyond the senses. Grasping for moments that exist outside of utility. Trying to figure out if you are making the right decisions, and if being present and daydreaming are mutually exclusive activities. Trying to figure out why you haven't slept properly in months, and feeling intuitively that it could be because you're waiting to figure out the way you fit into the world, waiting to come into rhythm with the universe, but maybe you just have a shit pillow or hectic anxiety. This is a sculptural mindfulness, the physicality of emotion, and of tangentially related thoughts. It is a series of souvenirs of indecision and attempts at mastering ones own destiny. A collection of bodily outpourings trying to convey a feeling, the inner landscape made tangible. Dwelling on moments of uncertainty, arbitrariness, and abstract clarity, trying to unravel them, embalm them for further reflection and/or enjoyment. Wondering what it is that the universe at large does, and teetering on the threshold of things that you know will change you.
Megan Hayes is a Sydney based artist trying to figure out the meaning of life. Whilst being quite aware of the potential futility of this undertaking, she continues to surrender herself to the irrepressible urge to keep trying. This endeavour drives her practice and determines her mediums, which include photography, installation, video and sculpture. Megan completed a Bachelor of Design in Photography and Situated Media (Honours) at UTS, Sydney in 2014. Her work has been exhibited in group shows including Life is Hard at Firstdraft, Sydney, and Fleet at MetroArts, Brisbane, and she recently performed at ARTBAR at the MCA, Sydney. This is her first solo exhibition.