Engages,
Babs Rapeport and Eitan Ritz, Concentric Curriculum
Dress for the Job you Want not the Job you Keep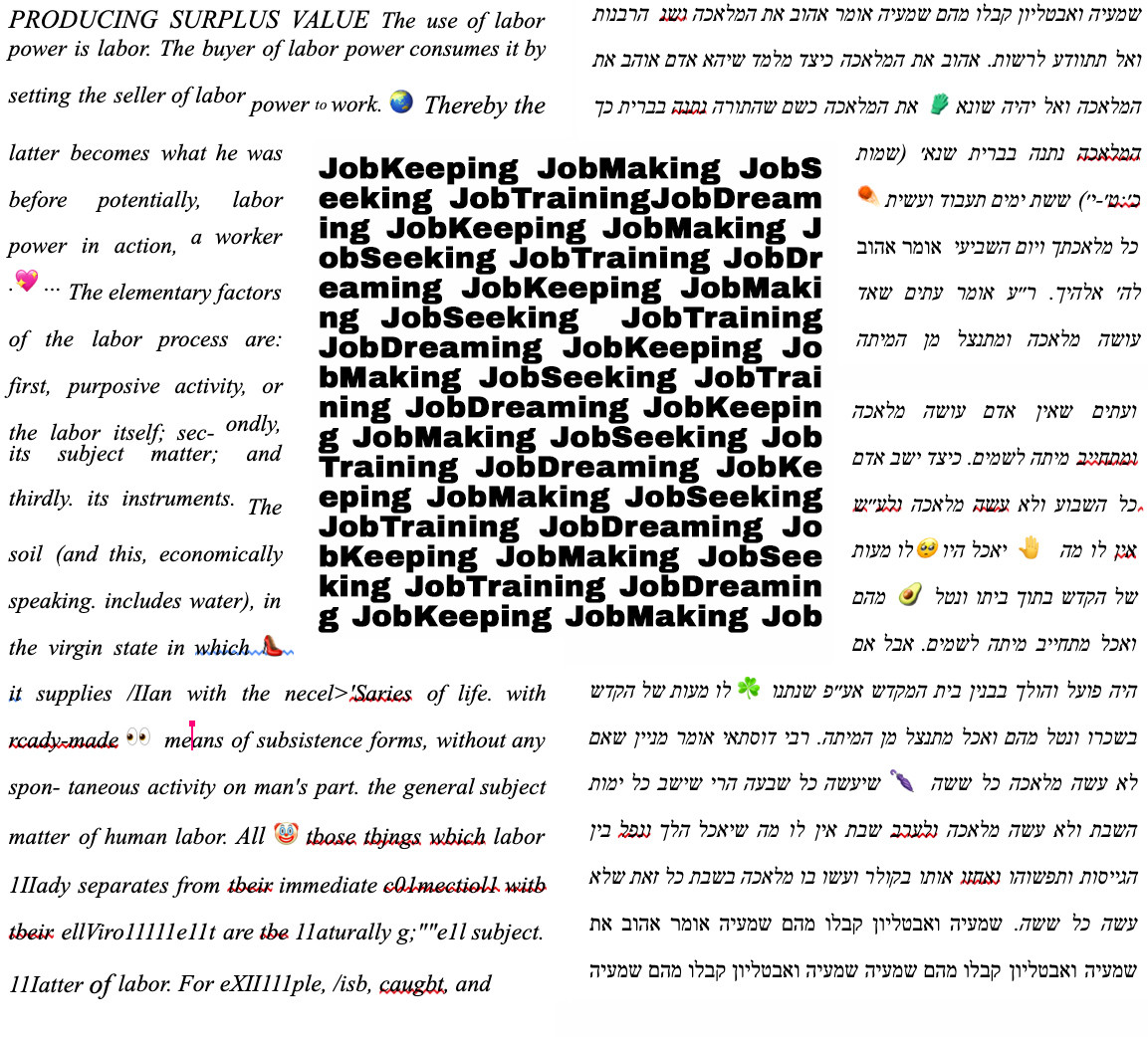 Bus Projects, Babs Rapeport, and Eitan Ritz invite you to RSVP for "Dress for the Job you Want not the Job you Keep" online workshop series as part of our Concentric Curriculum program.
RSVPs have closed
"Dress for the Job you Want not the Job you Keep" is a 5 part workshop series. The aim of these sessions is to share and explore our personal experiences of work and labour as a group. The understandings we form together in the workshops will become prompts for reflective storytelling works by each participating artist. At the end of the series the group will collaborate together to curate the exhibition of these works. Each week we will facilitate object-oriented experiential sharing via Zoom, prompted by the various terms of Australian work welfare in their active forms: JobKeeping, JobMaking, JobSeeking, JobTraining and finally our own JobDreaming. Time will be allocated in each workshop for group learning and personal project development.
The sessions will take place from 3-5pm on the following dates:
Sunday October 4
Sunday October 11
Sunday October 18
Sunday October 25
Sunday November 1 
You are encouraged to check the dates as we would like to involve all participants in all five sessions as an ongoing process. Sessions will take place online.
For any questions please email Curator, Public Programs, Nina Mulhall: nina@busprojects.org.au
Melbourne/Naarm based artists Babs Rapeport and Eitan Ritz are collaborating in this project with their divergent practices across facilitation, text, textiles, sound, discourse analysis and movement. Ritz and Rapeport are inspired by the processes of building shared understandings and narratives within social groups.