Exhibits,
Zoe MacDonell
Ecstatic Shadow
Opening: Tuesday 17 March, 6-8pm
Dates: 17 March-3 April 2009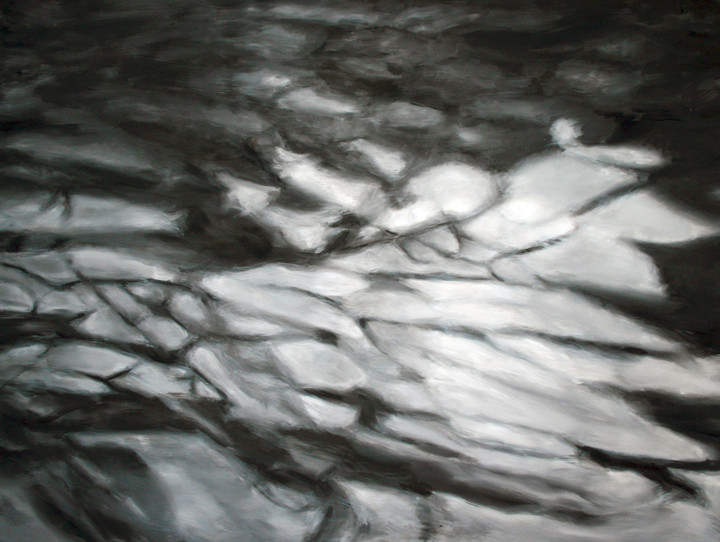 'Ecstatic Shadow' consists of a new media film work and a large oil painting. Both are complementary pieces, documenting the same imagery construct of light and shadow. The projected film explores a passage of gently dynamic shadow movements, while the painting renders the same relationship between light and dark as an isolated moment in time. Across the gallery space these pieces mirror each other.
My work deals with reality, in particular our understanding of landscape, both personal and physical.
This work explores the relationship that we have to our surrounds and investigates the nature of reality and layers of perception.