Exhibits,
Jarrah de Kuijer
Endgame
Opening: Tuesday 2nd September, 6-8pm
Dates: 2-20 September 2008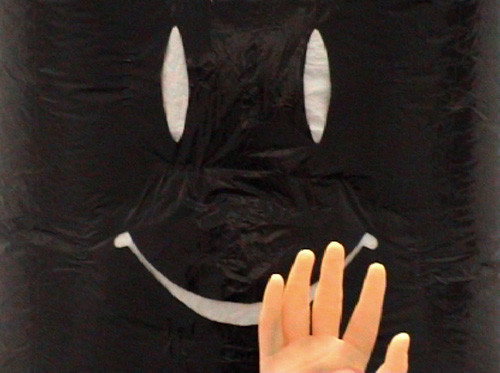 As a Modern society we are continuously imagining our own demise. Likewise, Art has been declared dead over and over again since the days of Dada. Yet still new things are found in the refuge. It seems we are constantly on the edge of the end.
And then what? What follows the apocalypse? As human beings we have no concept of nothingness. The end only brings more endings. Thus, an ending can also be seen as another beginning. Like the saying goes; every destructive act is also an act of creation.
Endgame is a reinterpretation of technology and materials. The low-fi aesthetic and theatricality of the work creates a dialogue between notions of quality and gimmickry. Human attributes are embodied in banal objects using humour to play on the progressive role of technology and it's effect on the human condition.
Four duplicate sculptures wave blankly back at their spectators. Blind, deaf and dumb, the crude kinetic machines incessantly attempt to communicate with a single universal gesture: the waving of a hand. Although appearing inane, waving has two obvious connotations; 'hello' and 'goodbye.'
Like the four riders of the apocalypse or the doomsayer on the street corner, these degenerate commodities act as ironic signs to a future end that will never happen.