Exhibits,
Oliver Hull
endless oceaning-image
Opening: Wednesday 9 May 2018, 6 - 8pm
Dates: 9 May - 2 June 2018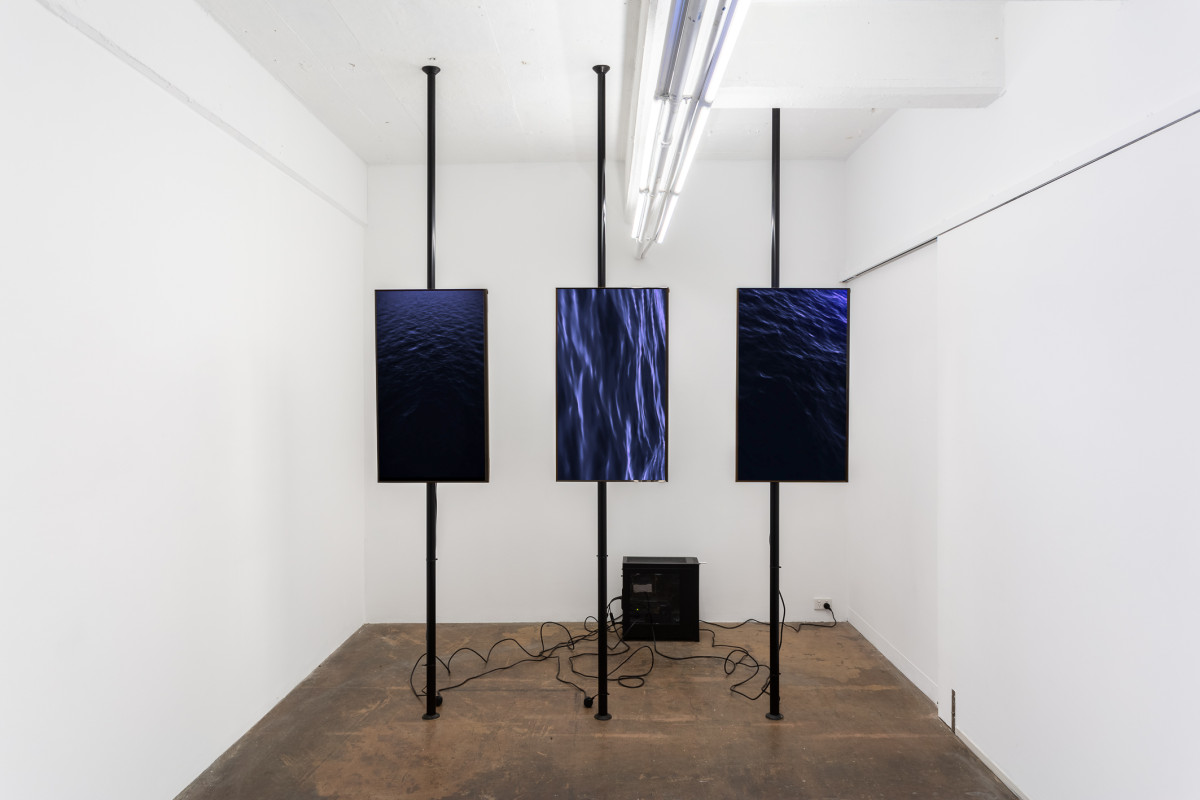 'endless oceaning-image' examines the impact of generic, popular, and widely-reproduced imagery on the sublime landscape. It is the latest in a series of related exhibitions by Oliver Hull. This iteration deals with the Marianas Trench, the deepest point of the Earth's oceans. It is a landscape we know less about than Mars, leaving it open to hauntings from various fictions and images. 'endless oceaning-image' appropriates visual languages from the most dominant segments of this murky image-place. The exhibition is a 3 channel live simulation created using a video game engine, controlled in real-time using weather data from the Marianas Trench region. The conditions of the weather such as wind speed and rainfall change the animation of the water (When it rains there, it rains in the game). These conditions also control a generative soundtrack, samples and camera effects, to create something likened to an ambient film. 'endless oceaning-image' gives the Marianas Trench some agency of its own representation to consider the push and pull between images and objects as they relate to landscapes colonised by their image.
Catalogue:
"endless oceaning-image"
Text by Graham Mathwin
2018
---
Oliver Hull's work examines the poetic and political interplay between images and natural landscapes taking the form of digital media, sculpture and installation. Hull has recently exhibited at Firstdraft (NSW), Hobiennale (TAS) Success (WA); Jan van Eyck Academie, Maastricht (NL) The Institute of Jamais vu (UK) UDSTILLINGSSTEDET Q (DK) and Set The Controls For The Heart Of The Sun, Leeds (UK). Oliver lives and works in Naarm Melbourne on the unceded sovereign land of the Wurundjeri people of the Kulin Nation.