Exhibits,
Michael Candy
ETHER ANTENNA
Opening: Wednesday 12 April, 6-8pm
Dates: 12 April – 6 May 2017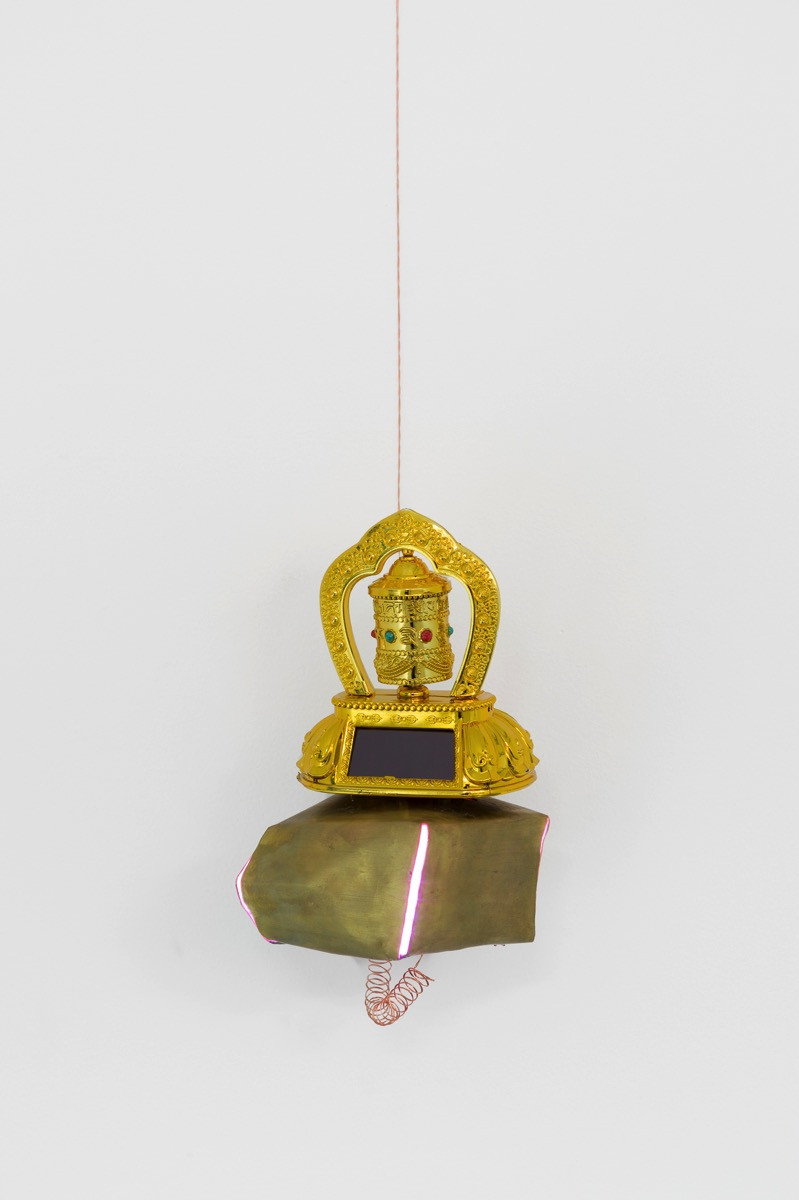 In Michael Candy's short film 'Ether Antenna', actor-robots enact popular Buddhist narratives set against the backdrop of the Nepalese landscape both serene and urban.
Set in three parts, it follows the story of some ten+ robots on a journey inspired by the Tibetan Buddhist tale of Avalokitesvara who, upon hunting a deer, became deeply moved by its death and wore its skin as a reminder of suffering and compassion. The narrative also draws from Sakyamuni, who sacrificed himself to feed a starving family of tigers.
The journey begins as robot-animals are birthed from a sacred tree into the pristine waters of Muktinath and eventually toward the polluted rivers of Kathmandu, where an advanced bipedal robot, birthed from an angel, steals their souls; represented as elemental colours of a mandala in each of the robot-animals' skin.
The film is paired to Pauline Anna Strom's astral soundscapes (thanks to RVNG Itnl. Records), which themselves are work that also mediates the dialectic of spiritualism and technology.
'Ether Antenna' expands this by disallowing cues of humanity, opting to depict globalisation and its material culture. By letting robots take to the stage, it effectively allows a deeper commentary on humanism and reveals a pure ontology of storytelling.
Special thanks to Kathmandu Triennale, RVNG Records, Robotics Association of Nepal and Asialink.
Mike's been involved in many international and local projects, notably: First Draft (Sydney), Next Wave (Melbourne), The Instrument Builders Project, Hackteria Lab (Yogyakarta) and Hawapi (Peru). In 2015 Michael won the WRO Award as part of the 16th Media Art biennale in Poland and later Prix Cube (Paris).
Exhibition Photography by Christo Crocker.