Exhibits,
Darcey Arnold
Exterminate
Opening: Tuesday 2nd September, 6-8pm
Dates: 2-20 September 2008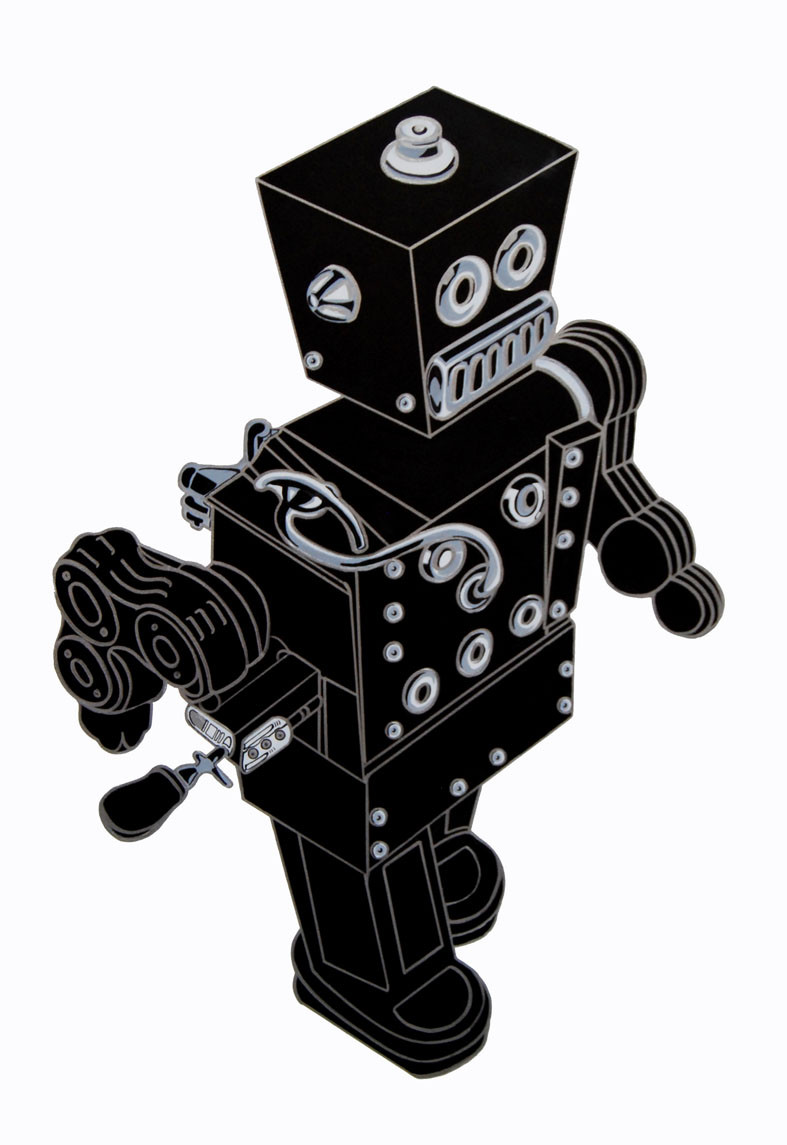 The last fifty years have been particularly fruitful regarding the discoveries and development of technology in our society. We heavily rely on these technological advances, an addiction that has seen prolific growth in inner-city Melbourne. Everyone experiences constant exposure to technology, the social consequences emanating from the development of mobile phones and also social networking websites such as 'FACEBOOK'/'MYSPACE' is incredible, and has tangibly influenced etiquette of social interaction. And emulating a relationship or paradigm in which the technology, and the society who creates it, that are joined intimately, perhaps as old friends, society is so intimately entwined with technology to an almost disturbing extent.