Engages,
Gregg Bordowitz
Fast Trip, Long Drop (1994)
Dates: Thursday 15 April 2021, 7pm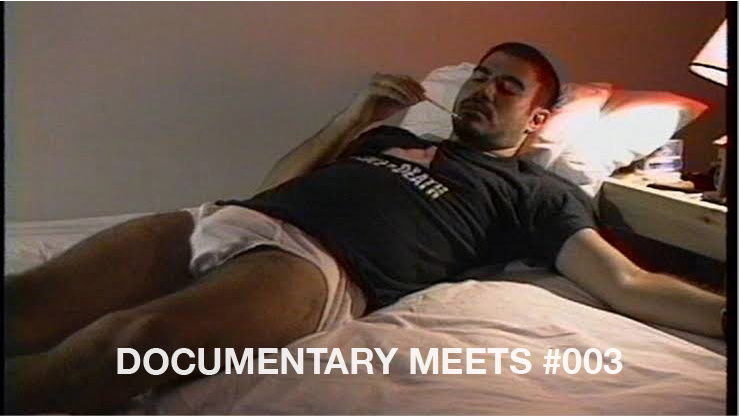 "Nothing in this work is taken for granted, and Bordowitz's bracing anger and inventive playfulness are both life-enhancing."
Jonathan Rosenbaum
As the city of Melbourne trumpets its pride in queer lives via the Midsumma Festival and adjacent LGBTQI+ events, the third installment of Documentary Meets will take on the theme of 'PRIDE (meets EPIDEMIC)', foregrounding a dialogue around distinctively low-rent modes of media production that can, and have, given agency to marginalised people grappling with the reclamation of their own voices and narratives.
Join us on the Thursday, April 15 at Composite Moving Image Bank for a one-off screening of Fast Trip, Long Drop (1994): Gregg Bordowitz's short, sharp, and starkly intimate video diary-cum-essay, in which the young activist and filmmaker wrestles with his HIV diagnosis, an apparent death sentence, at the height of the AIDS crisis in New York City. Bristling with wry humour and a finely-tuned sense of irony, Bordowitz mashes together to-camera reflections on being gay and Jewish with documentation of Act-Up meetings, archival news footage, and conversations with friends (including Yvonne Rainer), effectively deconstructing dominant media narratives around AIDS in the resultant 54-minute film.