Exhibits,
Jon Butt
Fieldcast
Opening: Wednesday 5 July, 6–8pm
Dates: 5 – 29 July 2017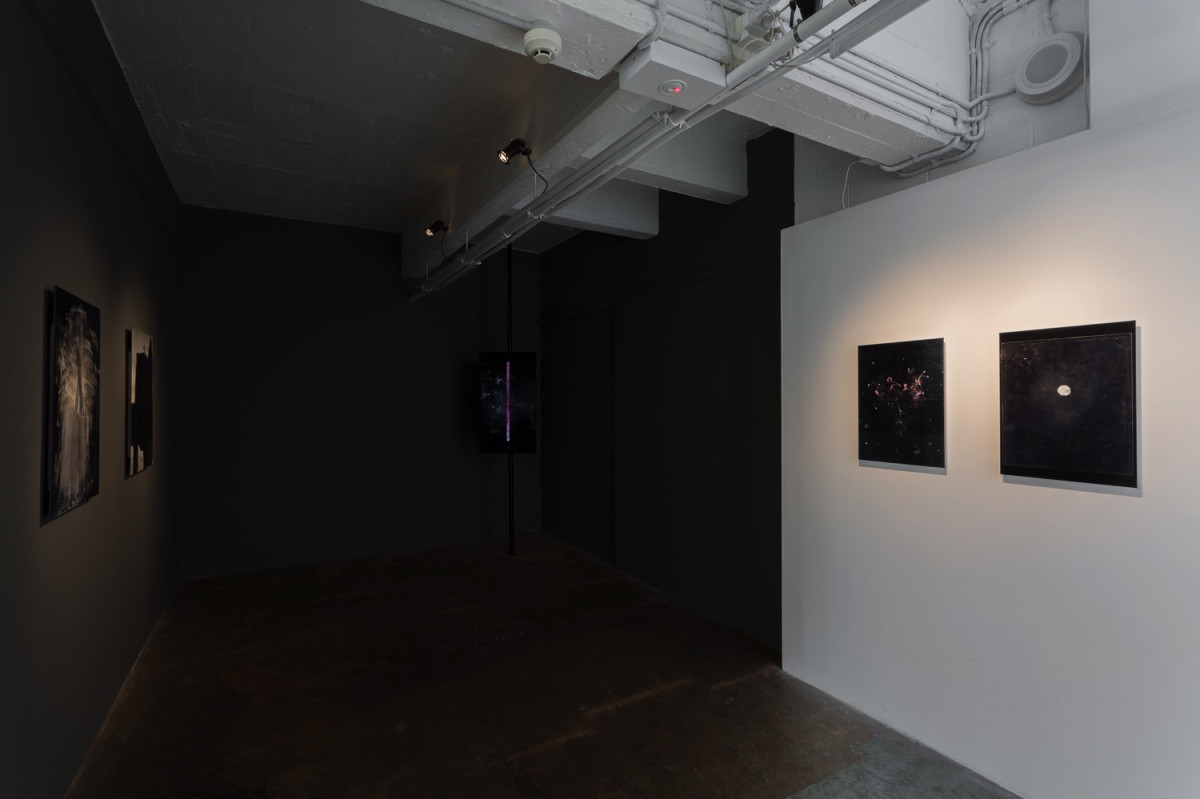 'Fieldcast' is a video and photographic installation that formalises both an expanded and compressed notion of landscape through a process of material force-work and camera-less photography. A pile of mineral samples, liquid metals, dust, slate, gold and gemstone shards were sculpted, scraped, mashed, liquefied and forced upon a hapless flatbed scanner to articulate textural dimensions through a controlled failure of the image making processes. Playing with inherent artefacts that occur when the imaging device is pushed way past intended limits, the resulting works resist the descriptive potential of photography and video to inform and locate the 'where' and 'when' of landscape. Instead what is offered is a shifted scale of vast territories, molecular energies and entropic disorder. The work depicts time, space and place when the idea of the landscape is viewed in terms of pure matter. Objects float with a sense of shifting dimensionality, containing endless physical potential and mass, transmitting or receiving signals of unknown significance, referencing terrestrial/extra-terrestrial landscapes and mindscapes. Space sensed rather than understood.
Jon Butt is an artist, gallery director and curator. His arts practice incorporates photography, digital media, drawing, video and sculpture outcomes that support a long-term investigation into physical and conceptual notions of landscape. Recent projects construct multi-layered visual platforms from which to view the material and immaterial universe and its undecipherable phenomena. With 20 years experience in gallery-based exhibitions, art fairs and site specific/responsive projects, he has participated 
in over 50 exhibitions including NCCA, Charles Sturt University, c3, Centre Pompidou (FRA), The Narrows, Peloton, 1st Floor, Linden, Seventh, Strange Neighbour and many more. Jon has a BA (Fine Arts – Sculpture) RMIT. Jon is the current director of c3 Contemporary Art Space.