Exhibits,
Cooper Bowman
Gregorian Sweepstakes
Opening: Wednesday 5 July, 6-8pm
Dates: 5 July - 29 July 2017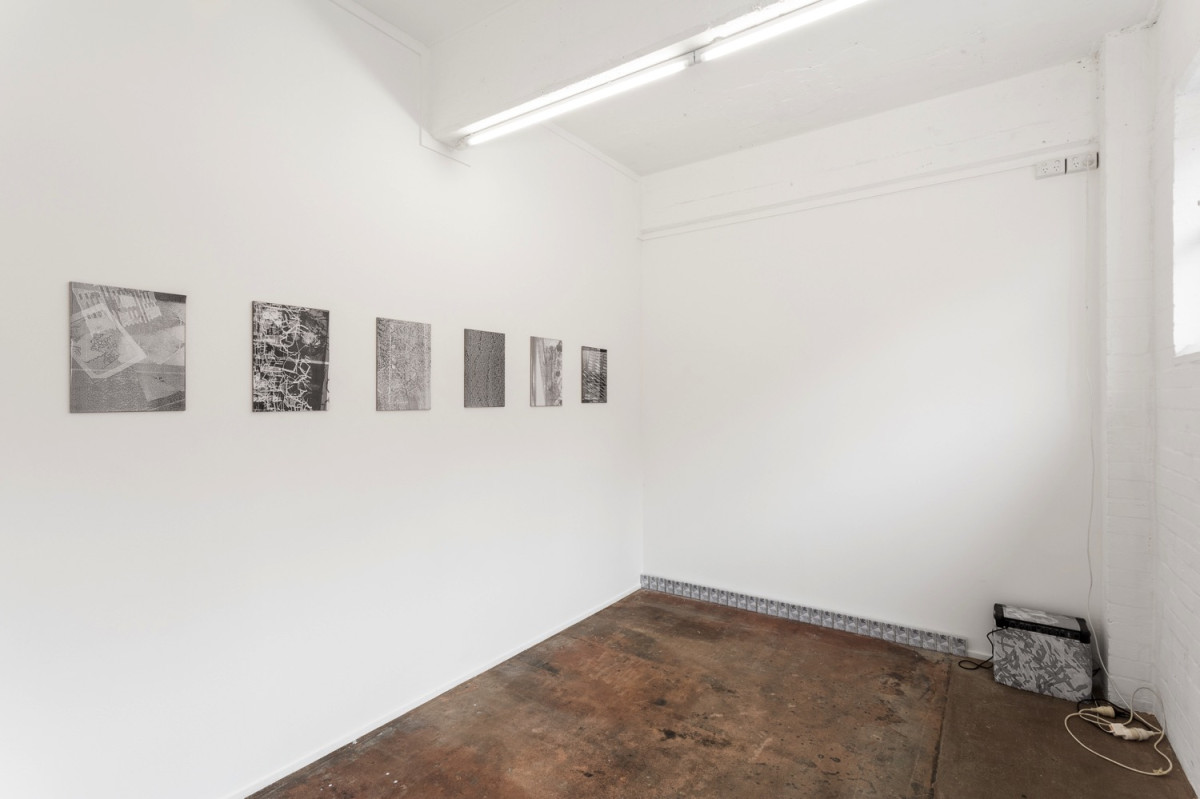 "Gregorian Sweepstakes" is six pieces of mounted xerox art exploring the ineptitude of the artist. The majority of line work is scavenged from dated instructional drawing books, primarily sourced from second-hand stores in Newcastle. Occasionally Sharpie lines or some shoe polish is added. The images are distorted by repeated layering, re-sizing and colour inversion. Due to the very nature of being xeroxes, the work deals with disposability; the source images are essentially someone's trash and the process involves a reasonable degree of trial and error, resulting in a vast amount of recycled paper. There is an accompanying audio component to the exhibition titled "Six Loops For Gregorian Sweepstakes", comprising six hastily assembled synthesiser-based vignettes.
Cooper Bowman was born in the outer suburbs of Newcastle, New South Wales in 1989. Bowman has no formal art-education, instead opting for chance-based encounters with images. His process with creating was entirely pragmatic; making flyers and artwork for his long-running cassette label, Altered States Tapes. Bowman's main practice is sound, having released cassettes on numerous labels including Portal Editions (GER), Night People (US) and Where To Now? (UK). 2016 saw him perform in Helsinki, Warsaw and Berlin, as well as playing extensively in Australia. Bowman has released two limited run zines of his art. Gregorian Sweepstakes is his first exhibition.