Exhibits,
Sophie Neate
Ground: Here and looking down
Opening: Wednesday 18 May, 6-8pm
Dates: 18 May – 4 June 2016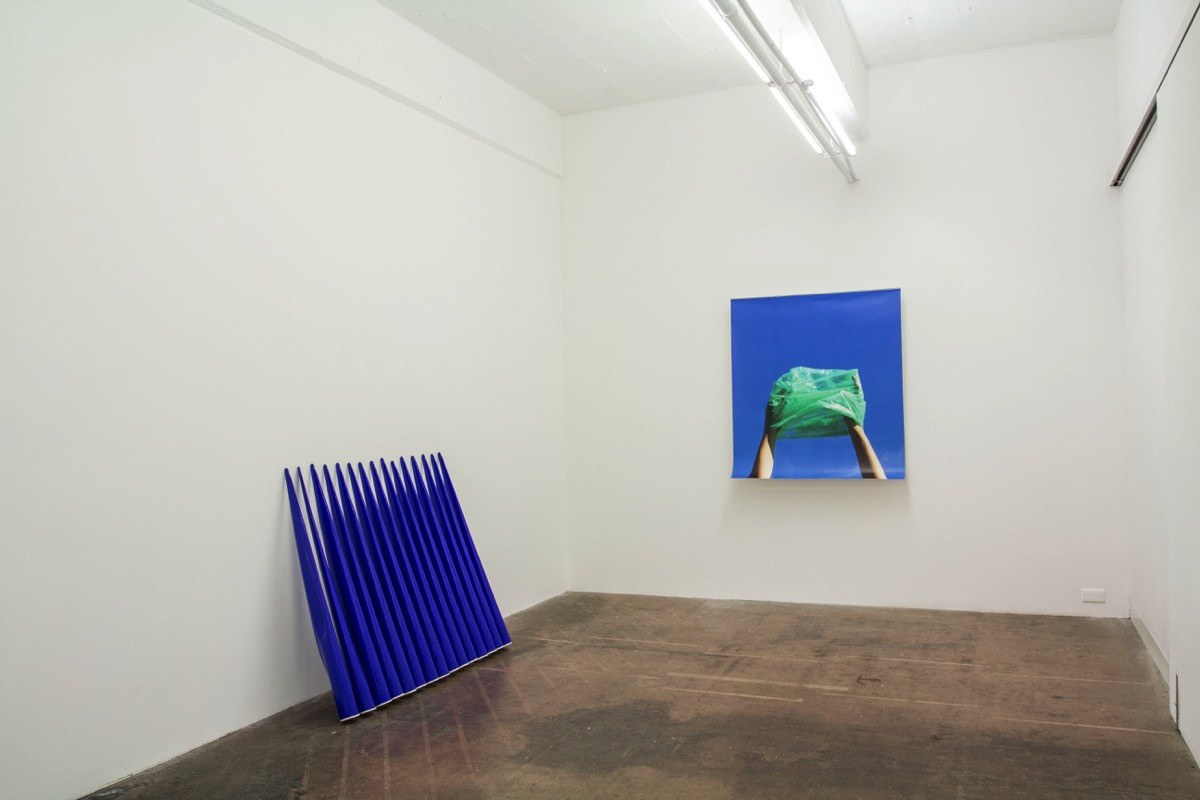 Sophie Neate works across the mediums of sculpture, installation, photography and video. Her installations are approached as a series of zones, traversing between the physical and the emotional resonances of material, landscape and architectural space. Neate is a current board member Kings Artist-Run gallery and has exhibited extensively both locally and nationally. Her most recent exhibitions include c3 Contemporary Art Space, Fort Delta and Centre for Contemporary Photography. Internationally, Neate participated in the 2015 Australia China Art Foundation residency program, allowing her live and work for two months in Shanghai, China.
Drawing on traits from the remote alpine region I grew up in, Ground: Here and looking down investigates how materials and forms operate as vessels or sites of fluid exchange, or bodies. The materials are carefully engaged with, testing their capacities to absorb, collect, overflow, leak and drain. Fins made of slip-cast earthenware and the porous surface of a wallpaper flag are presented in their various stages of filling up and emptying out.
Video: