Exhibits,
Jordan Wood
Horrorizon
Opening: Tuesday 20th May, 6-8pm
Dates: 20 May-7 Jun 2008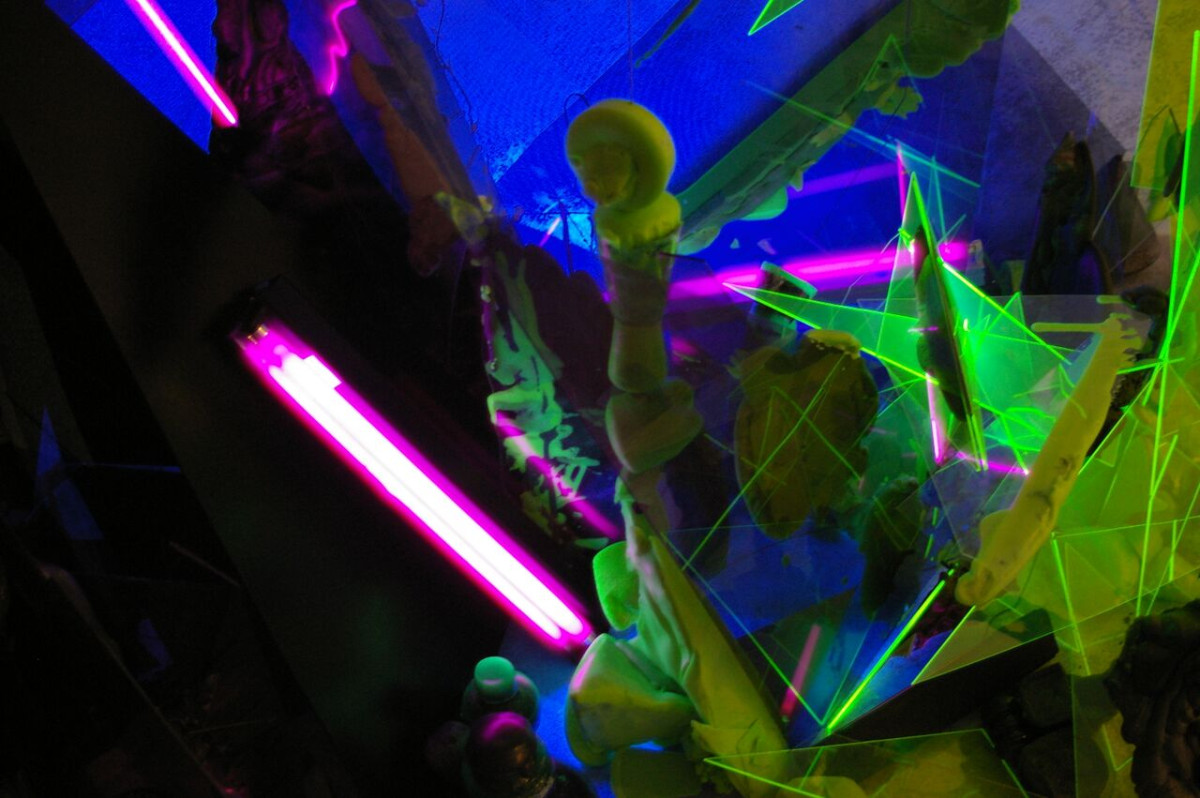 The space between construction and de-construction, growth and decay and their interdependence on one another is a point at which I begin my material investigations. Waste as a vessel for creation, and in the process creating more waste; that waste building upon itself, partially with my assistance and to a degree to its own accord to form a new landscape. Plastics and resins, fluoro and glowing, cheap tricks and a spectral show, a Lego display of a fictional future, mass production within a studio, objects churned out, weak brittle arrogant, growing upon each other as salt crystals, fungus, bacteria. The concept of 'nature' is dissected and reinterpreted as the environments we inhabit continually change through the advancement of technology. I am interested in investigating the open possibilities of the constructed 'nature' of our times and the wrestle between the constructed environment and the elements that slip outside our control. As opposed to the museum display capturing a memory of an environment past, I seek to utilise the language of the diorama to present a landscape in flux, with scale and subject situated between the imaginary and the immediate.