Engages,
Nicholas Braun (Sibling), Kim Bridgland (Edition Office), Tim Brooks (Fieldwork)
Housing Culture
Dates: Thursday 4 July, 6:30-7:30pm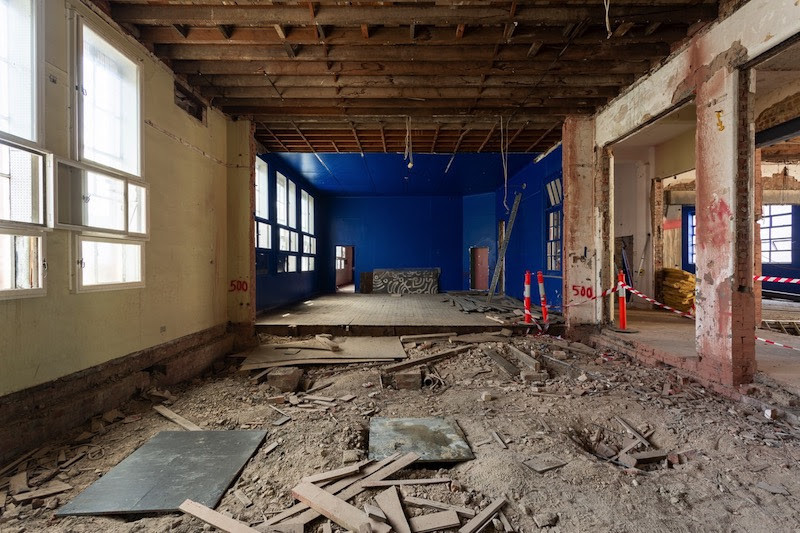 New buildings abound in the art world! What are the design methodologies for creating these new cultural spaces and what ethical forces are at play?
Taking place during Bus Projects 7th Edition Exhibition, this discussion "Housing Culture" allows us to reflect on the import relationship between art, artists and the built environment. This conversation is part of our ongoing series of panel discussions addressing forces that shape our arts ecology.
Please join us to hear from speakers Nicholas Braun (Sibling), Kim Bridgland (Edition Office), and Tim Brooks (Fieldwork).
Bus Projects was founded by practitioners working across art, design and architecture and we have continued to enjoy strong friendships across these disciplines. Historically, small-scale organisations and Artist-Run Initiatives like Bus Projects have found improvised homes in difficult or abandoned heritage spaces, augmenting them with white walls to create exhibition spaces. In 2012, Bus Projects moved out of the CBD and into an old paint factory, transformed and redesigned by John Wardle Architects (JWA). JWA's vision to create a cultural hub that would house their studio on the upper floors and create space for other creative organisation on the ground floor has allowed Bus Projects to flourish over the past 6 years.
As we prepare to relocate in 2020 to the Collingwood Arts Precinct we are sensitive to the design thinking put into the buildings that house our cultural institutions and the impacts these spaces have on art, artists, and audiences.
Speakers:
Nicholas Braun relishes complex projects from the adaptive reuse of existing buildings to the design of public realms of dense inner-city sites in order to transform these complicated projects into something that looks and feels effortless. This stems from his expertise that spans across the disciplines of architecture and landscape architecture, which gives him a deep understanding of how to integrate biological, mechanical and social systems within the production of architecture. Having worked across both disciplines in Melbourne and Sydney his projects bring a strong sense of this fusion, as can be evidenced in projects like Gertrude Glasshouse and Hello Houses which dissolve the boundaries of the local context and the private internal spaces to create new and dynamic social landscapes for people to enjoy.
Kim Bridgland's practice involves the interrogation of personal and cultural histories that are expanded or destabilised through the creation of physical modifiers, condition objects and temporal mourning sites. His works utilise materials and techniques that are empty of overt signification and as such they are manifested as wholly new narrative vehicles. Kim is the Director of Edition Office, an architecture studio based in Melbourne Australia.
Tim Brooks has amassed extensive experience in the public, educational and commercial sectors, working on the redevelopment of Hamer Hall and the Shrine of Remembrance, and is currently the Project Architect on the Collingwood Arts Precinct. Fieldwork's vision for CAP is one of minimal interventions, precise incisions, accidents, evolution and creative collisions between artists and their public. The plurality of contemporary art and contemporary life calls for a design strategy that can accommodate complexity within a site with its own history and layering – a nuanced architecture that is equal doses pragmatic and poetic. In a gentrifying Collingwood, CAP has the power to showcase and give visibility to the whole life-cycle of art – to make the artistic process less remote and more relevant to the social and cultural fabric of the city.