Exhibits,
Luke Duncan King
I am a…
Opening: Wednesday 9 May, 6-8pm
Dates: 9 May — 2 June 2018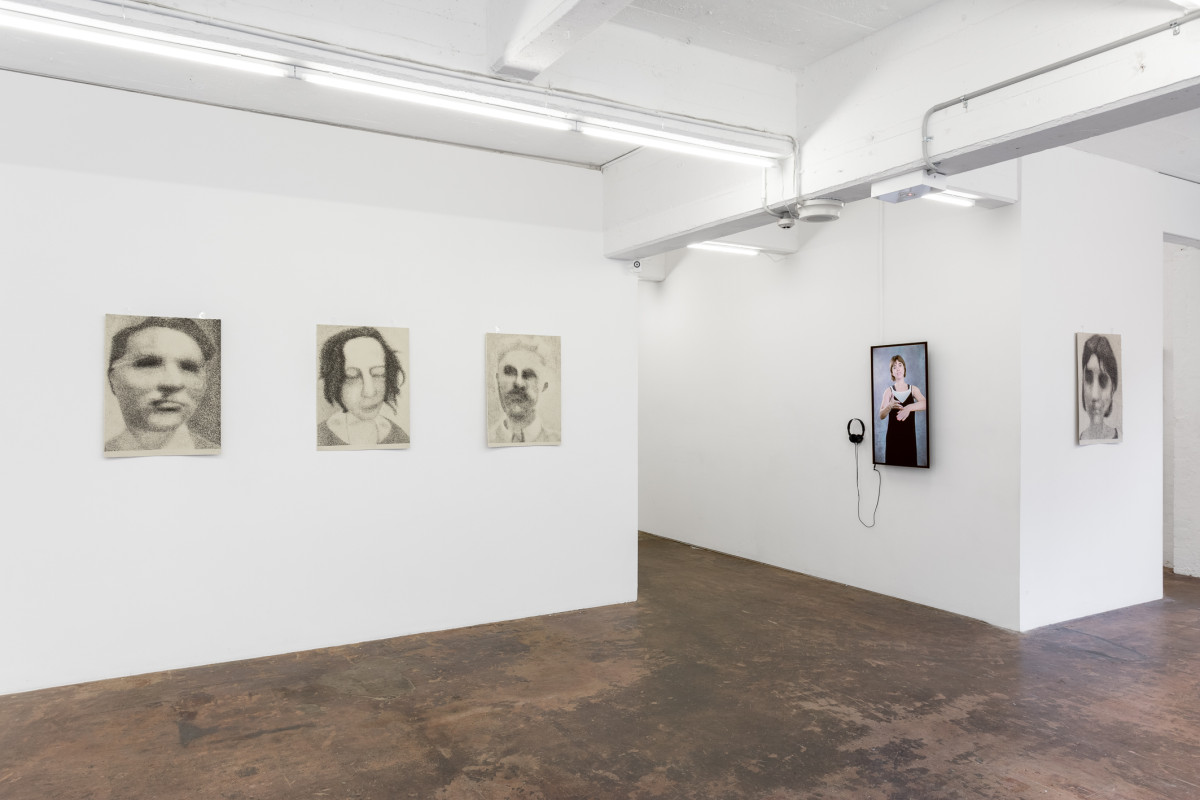 Curiously journeying beyond first impressions, Luke Duncan King's illuminating exhibition shares insights into the culture and history of Melbourne's Deaf community through a series of detailed prints and intimate video portraits. Incorporating large-scale lithographic prints alongside video installation work, King's work examines themes of cultural diversity, representation, self-expression and aesthetics as they relate to the Deaf community.
Designed to break down barriers, the work presents the artist's own experiences of these issues alongside those of his community and the wider world. Along the way, King transcends barriers between the audience and the sitter, and between the Deaf and non-deaf communities – opening a window into the lives of Deaf artists and the myriad subcultures that exist within their community.
Catalogue:
I am a…
Text by Zoe Theodore
2018
 
Public Programs:
Auslan-led Artist Talk (no voice interpretation)

12th May, 1pm
Auslan-led Artist Talk (with voice interpretation)
16th May, 6pm
Free, bookings required
—
Luke Duncan King is a visual artist working predominantly in printmaking, also including drawings and watercolour works on paper. King recently completed a Bachelor of Fine Arts (Honours – Visual Art) at the Victorian College of the Arts in 2015. King participated in numerous group exhibitions at the Margaret Lawrence Gallery, City of Melbourne Library and internationally at 3331 Arts Chiyoda as a part of the International Printmaking Conference 2014 in Tokyo, Japan. He often collaborated with student visual artists, emerging visual artists and dancers at the VCA; and with Jodee Mundy Collaborations and Nicola Gunn, as well as with Louella May Hogan and Anna Seymour to discover performance and audience experientially, and encounter the artistic practice in a visceral and insightful way.
 
This project is commissioned by Next Wave Festival 2018
 
"I am a…" has been assisted by the Australian Government through Australia Council, its arts funding and advisory body.
Image credits: Luke Duncan King, The Green Room, 2017. Photo courtesy and © Aaron Christopher Rees.