Engages,
Dr Michelle Antoinette with Phuong Ngo, Ruby Brown and Andy Butler
In-Conversation
Dates: Saturday 9th March, 2pm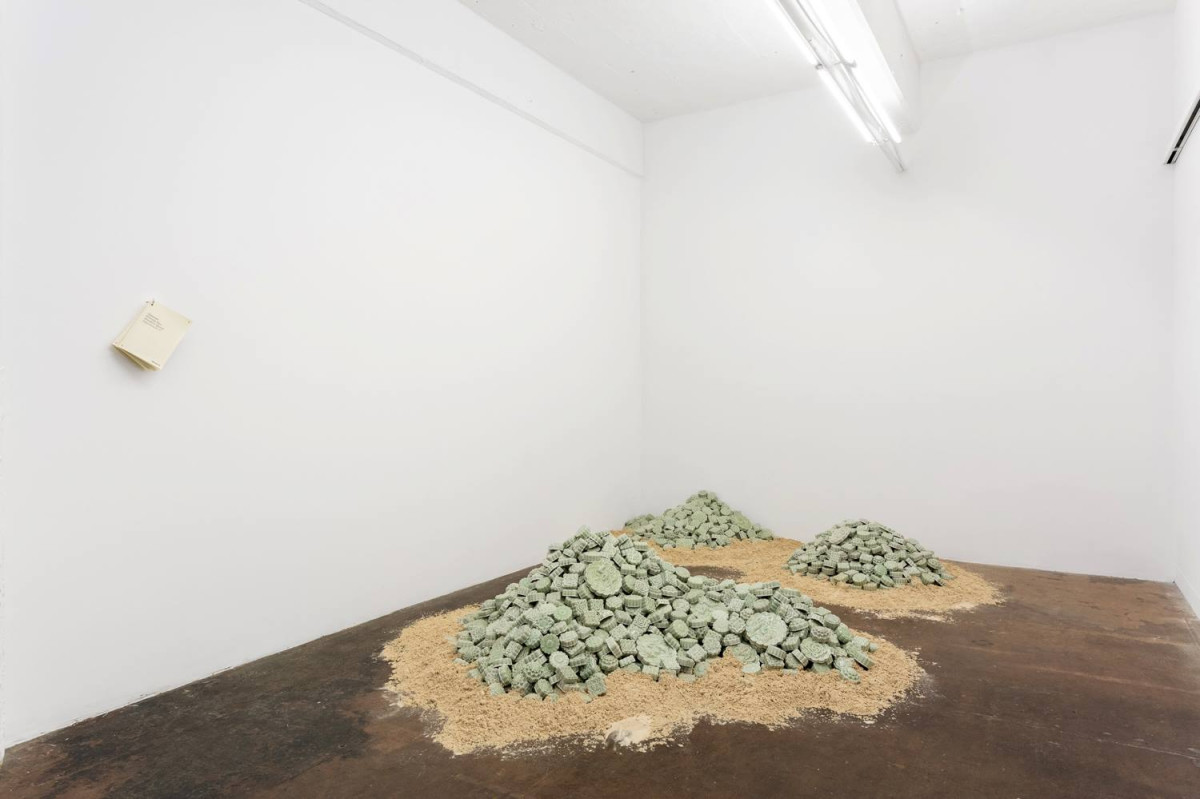 Please join us this Saturday 9 March, 2pm, for a discussion between Dr Michelle Antoinette, our exhibiting artists Phuong Ngo and Ruby Brown and writer, curator and artist Andy Butler.
---
Dr Michelle Antoinette is a researcher of modern and contemporary Asian art. She is currently an ARC DECRA Fellow and Lecturer (Art History & Curating) at Monash University Art, Design and Architecture (MADA); she joined MADA in 2017.
Her current ARC DECRA research project explores new public participation in Asian art and museums in Asia. Her previous and ongoing research focuses on the contemporary art histories of Southeast Asia on which she has published widely.
She was previously affiliated with the Australian National University (ANU) and an ARC Postdoctoral Fellow there from 2010-2013 for the project, 'The Rise of New Cultural Networks in Asia in the Twenty-First Century' (DP1096041) which researched the emergence of new regional and international networks of contemporary Asian art and museums.
Her major publications on contemporary Asian art are Reworlding Art History: Encounters with Contemporary Southeast Asian Art after 1990 (Brill | Rodopi, 2015) and as co-editor with Caroline Turner, Contemporary Asian Art and Exhibitions: Connectivities and World-making (ANU Press, 2014). She was also Convenor and Lecturer at the ANU for courses on Asian and Pacific art and museums.
---
Phuong Ngo is exhibiting at Bus Projects as part of Slippage, a collaborative practice with Australian born Chinese Vietnamese contemporary artist Hwafern Quach. Slippage examines the cycles of history in conjunction with current geopolitical and economic issues through the lens of vernacular cultures, artefacts and language.
---
Ruby Brown's practice is influenced by Māori mythology, pop culture and anthropology and explores the fleshy weight of boundaries, spaces, lines and labels. Brown is a collector of objects and imagery discovered along walking tracks and conversations recorded during random street-encounters, travelling by taxi or public transport. Back at the studio, collections are fragmented and reborn through sculpture, paint and action, exploring fibrous unions between anthropological ideas and materiality. This work sees the introduction of monochromatic text as an instruction, a rule, or a signpost for those negotiating liminal spaces.
---
Andy Butler is a writer, curator and artist. His writing on art and politics has been published widely, including in The Monthly, The Saturday Paper, Art+Australia, Overland, Runway, and in catalogues for major arts institutions. He has curated exhibitions and shown his own work at artist run initiatives and public galleries, and appeared at writers' festivals nationally and internationally. Andy has undertaken writing and artist residencies nationally and overseas, and is the recipient of a 2019 Asialink exchange with Green Papaya Art Projects in Manila. He sits on the board of SEVENTH Gallery and is a co-director of Mailbox Art Space.