Exhibits,
Darren Munce
Instructional Drawings
Opening: Wednesday 4 July 6 - 8 pm
Dates: 4 July - 28 July 2018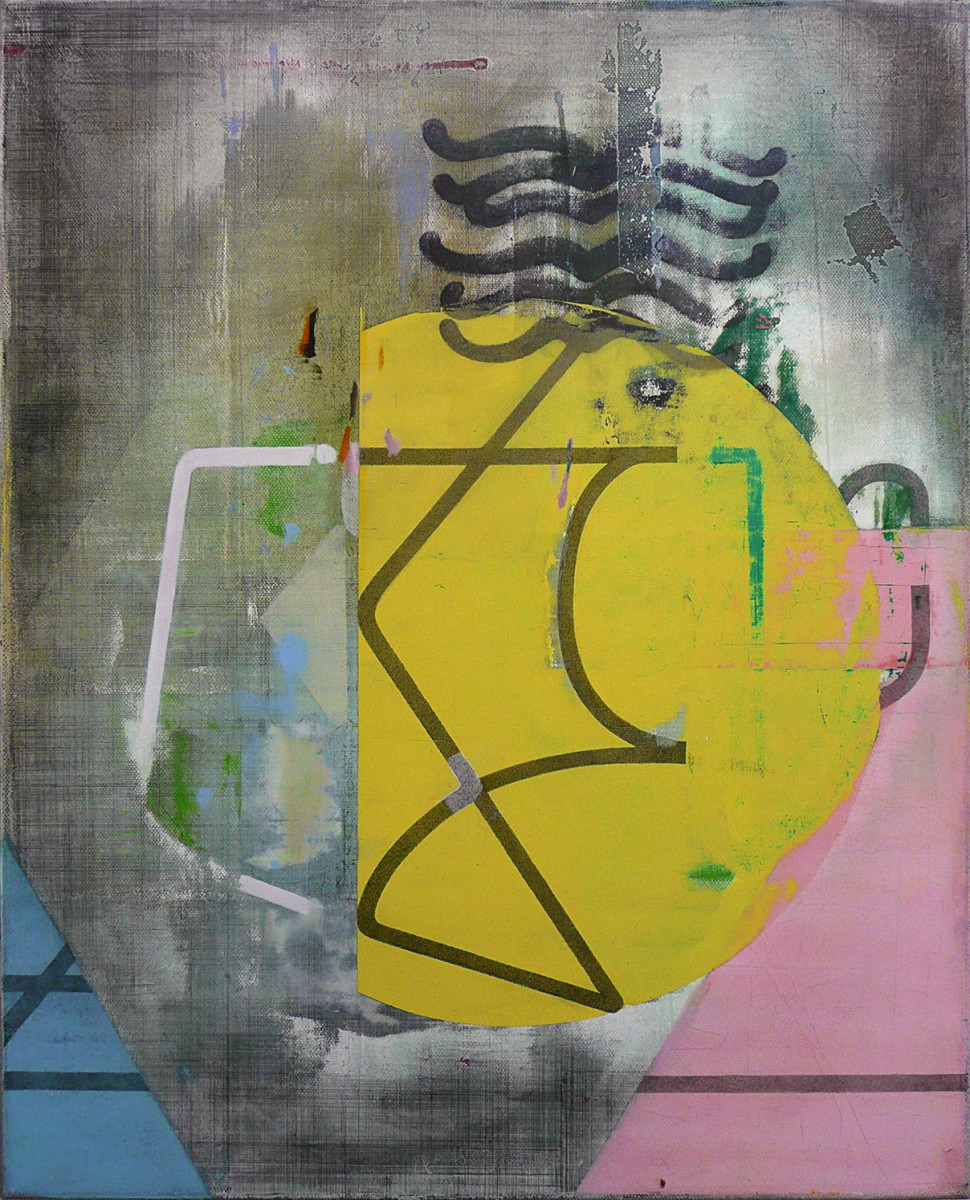 "The drawing shows me at a glance what might be spread over ten pages in a book…" - from the novel Fathers and Sons by Ivan S. Turgenev, 1862.
A simple drawing will quite often promote better understanding of a subject than words are able. 'Instructional Drawings' is a collection of paintings derived from small diagrams used to facilitate teaching with students at the Victorian College of the Arts (VCA).
In 'Instructional Drawings', sketches that were once tools to engender comprehension become catalysts to drive invention. The structures and systems that each drawing once represented is adopted as a departure for the paintings. The accepted modes of reading are challenged. The irrational and irregular are favoured over the familiar and mathematical.
Compelled by a desire to create new architectures, 'Instructional Drawings' embraces unexpected forms to motivate exploration into preconceived approaches to composition and form. The resolved paintings trace a journey of reinvention while remaining a reflection of their original stimulus.
Munce has featured in both solo and group shows at home and abroad. He has been the recipient of grants from both the Australia Council and Creative Victoria (formerly Arts Victoria) and was recognised as a finalist in the Dobel Drawing Prize (AGNSW) and as a recipient of the Woollahra Travelling Scholarship. In 2014, Munce was selected to undertake an international residency at the Leipzig International Artist Program in Germany. His work is held in private collections both in Australia and overseas. Munce is the Technical Coordinator, Painting Technologies at Victorian College of the Arts (VCA).