Exhibits,
Nina Ross
Language acquisition; learning through conversations
Opening: Wednesday 11 November, 6pm
Dates: 11 – 28 November 2015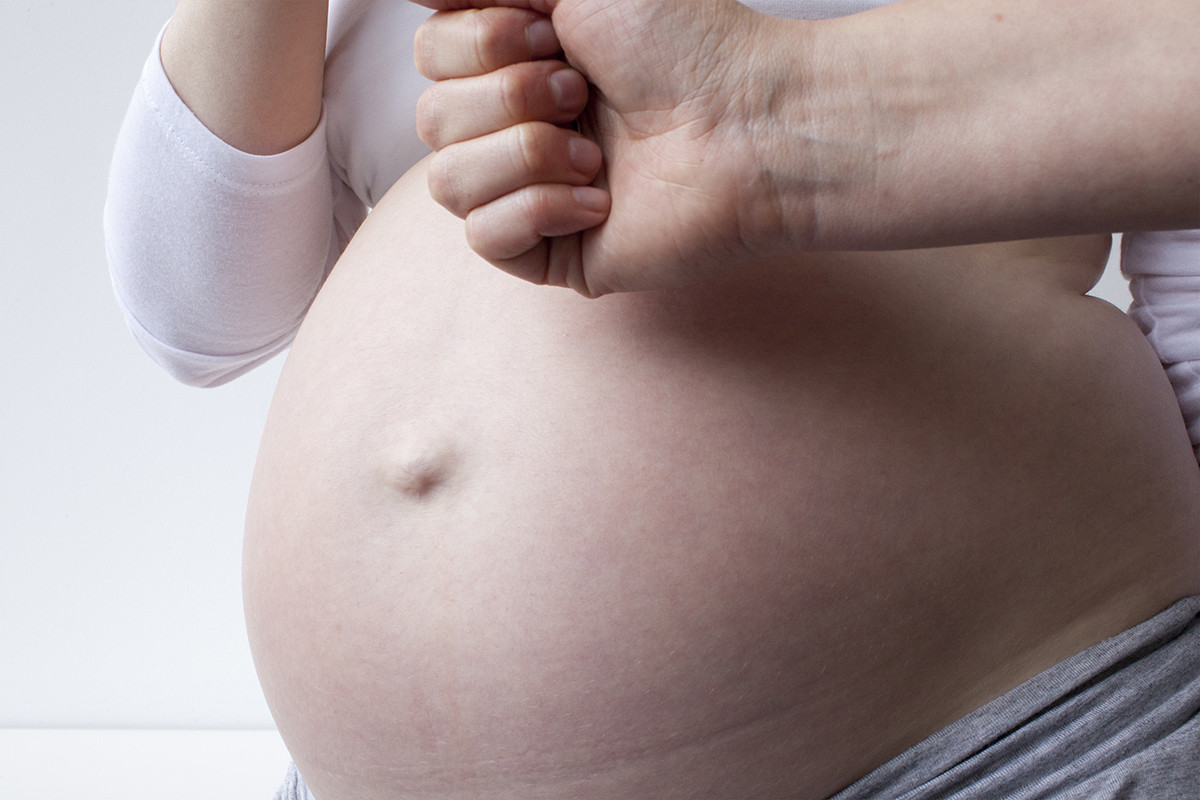 Untitled # 1, 2015 is a response to linguist David Crystal's ideas on the origins of turn-taking in conversation to investigate how humans are socialised through learning a language whether foreign, patriarchal or mother tongue.
This video draws on the artist's experiences using and sharing language during pregnancy and with her newborn child. Employing self-portraiture performance video, this work seeks to investigate the influence of language at the beginning of an infants life and how one learns to communicate through interactions with others before any words are spoken. Particular influence in this process and to the work itself includes researching and experiencing the origins of turn-taking in language with her infant son.
Nina is a Melbourne based artist working predominantly with video, performance and photography. With a strong research lead practice, Nina's current work explores the language acquisition process and its repercussions on a sense of self, drawing on personal experiences of her own or others. The videos speak to a wide audience, relevant to current global issues, while giving a voice to the personal in this broader experience.
In 2013 Nina received a Master of Fine Art (Research) with first class honours from Monash University in Melbourne. Nina's thesis received the Vice-Chancellor's Commendation for Master's Thesis Excellence Award.
Nina has exhibited nationally and internationally including First draft, Peloton, Linden Centre for Contemporary Arts, ONO (Oslo), INSTITUT FUR ALLES MOGLICHE (Berlin), FILE Festival: Electronic Language International Festival (Sao Paulo), Northern Centre for Contemporary Art, The Ferry Gallery (Bangkok) and her work has been curated into exhibitions such as Experimenta Speak to Me, 5th International Biennial of Media Art and Art Stage Singapore- Video Stage (2015). Nina has won various awards and grants including best video at the Centre for Contemporary Photography Kodak Salon (2012), the multimedia award at Head On festival (2014), Australian Council for the Arts- Art Start Grant (2014), Arts Victoria New Work Grant (2015) and was a finalist for the 52nd Fisher's Ghost Art Prize Award (2014), Linden Art Prize (2014) and the Substation Art Prize (2012).