Exhibits,
Emma Berry and Liv Moriarty
Lean back, pass forward
Opening: Wendnesday 2 October, 6-8pm
Dates: 2 October - 26 October, 2019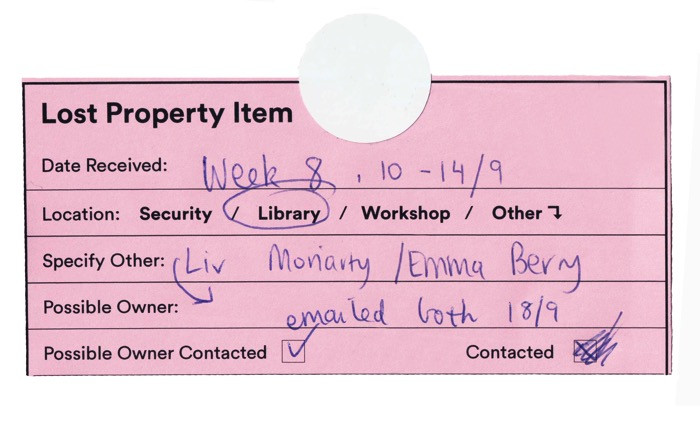 Distance and closeness intersect, reaching an empathetic juncture between individuals and technology. Send a poem, notice a moment, hold it, pass it back and forth. Working with shared documents and email exchanges, we open a dialogue of understanding and knowledge, prioritising kinship and poetics. Warming, tenderising and evolving these virtual structures, we touch through The Cloud and moor ourselves through this exchange, through this intangible closeness. All the while algorithms quietly listen in, learning alongside. Zoom in, collect a pause and preserve it, reply before we sleep, pass it back and forth.
—
Liv Moriarty and Emma Berry don't like making work alone, so they make it together. Foregrounding their lived experiences, work often manifests itself in emails, shared google docs and coffee breaks. Their collaborative projects have also been exhibited at Blindside ARI and Trocadero Art Space, with an upcoming show at c3 Contemporary Art Space in 2020.