Exhibits,
Bronte Mae Webster
Ley lines
Opening: Friday 30 November 6 - 8 pm
Dates: 28 November - 22 December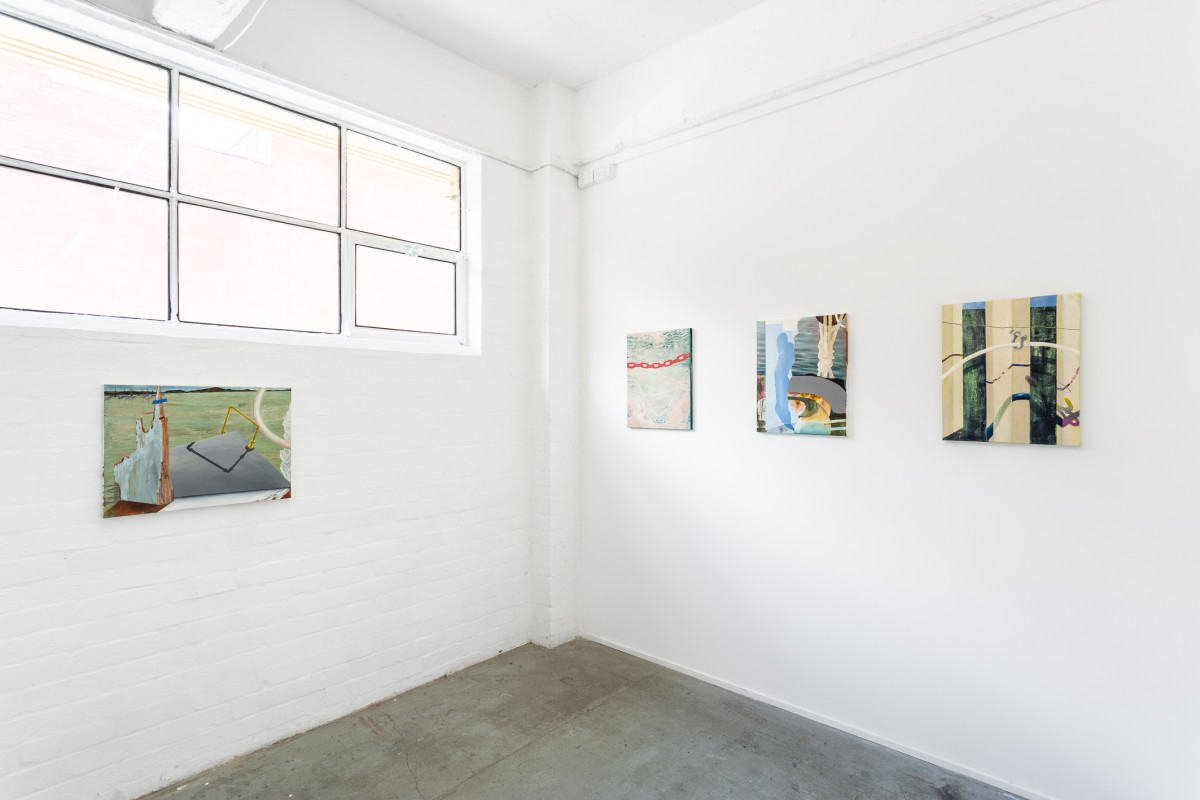 Catalogue:
Ley lines

'Ley lines' is the culminating exhibition of Bronte's recent time at the Varda Artists Residency aboard the historic ferryboat S.S. Vallejo moored in Sausalito, San Francisco, California. Once an incubator of ideas and the utopian ideals of 1960s counterculture for artists, visionaries and intellectuals, the Vallejo continues to symbolise a paradigm for an alternative way of living and making art. It is a private world, self-bounded, and unique.
In this series of paintings Bronte seeks to reconcile her inner and outer perceptions, the coincidental and the intentional, the known and the unknown, landscapes and inscapes. Imbued with psychological tensions and spatial paradoxes, Ley lines coalesces disparate fragments and source imagery into new compositions, as each work communicates a wordless chronicle of self and place.
_
Bronte Mae Webster is a Melbourne based artist working with the medium of paint. Her work draws upon art historical imagery, found material, biomorphic forms and a visceral personal iconography. Bronte graduated from a Bachelor of Fine Art at RMIT in 2017. Since then she has shown at the Crowther Contemporary, Soma Gallery, Arts Inc. Gallery and had a solo exhibition at First Site Gallery, 'Depth and Dead Ends', in 2017.