Exhibits,
Georgina Cue
Living Room
Opening: Wednesday 19 October, 6-8pm
Dates: 19 October-5 November 2016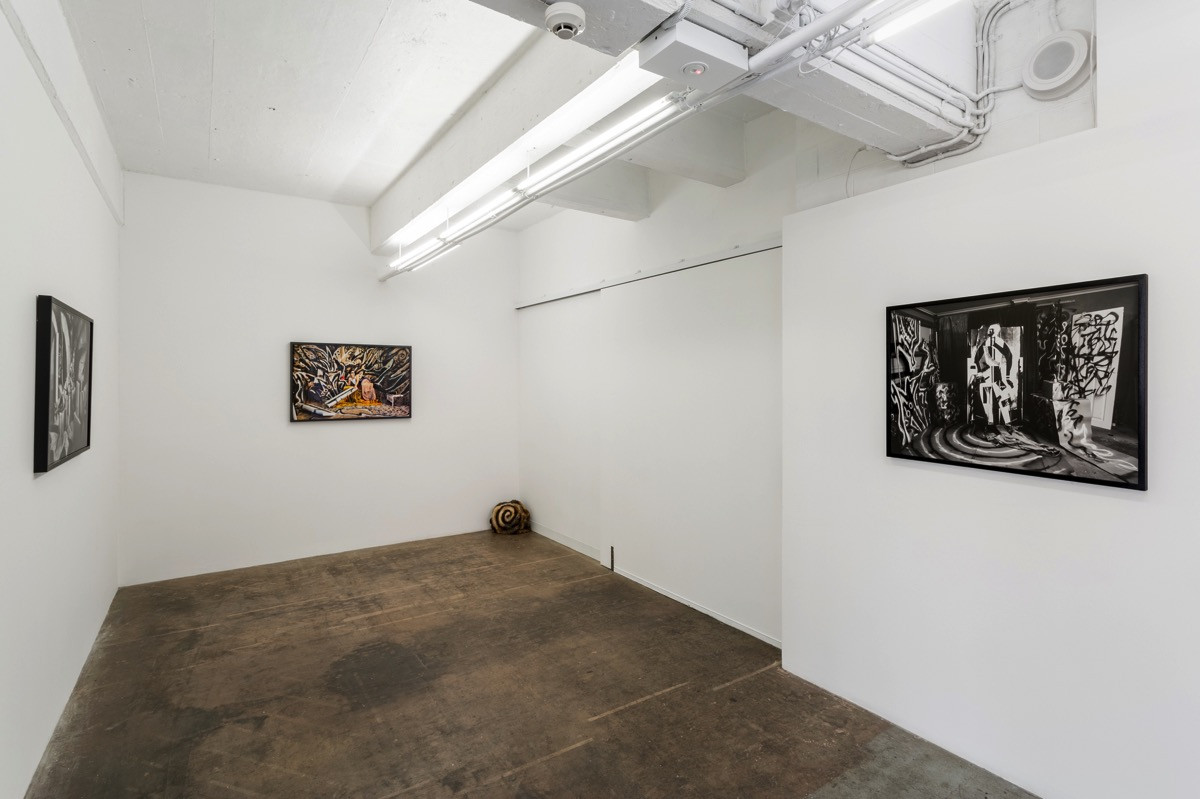 Georgina Cue's new video work reflects her ongoing interest in theatrical staging and narrative.
'Living Room' is a short black and white video that uses devices from both German expressionist cinema and home-movie making to create a homage to silent film. Shot against large ad hoc sets in her parents' garage and family home, Cue employs simple stage, lighting and camera effects to transform a garage working space into a fantastical illusion grounded by domestic reality and the mundane spaces of suburbia. During the course of the film, the video playfully transitions in and out of cinematic fantasy and real life. Accidental moments and production faults that occur during shooting are woven into the narrative of the film itself, blurring the distinctions between melodrama, fiction and documentary.
Emerging as a result of the artist temporarily living at her parents house, Living Room aims to unite the interpersonal conditions of day-to-day life with a form of cinematic story-telling that is visually opulent and surreal. The work attempts to use the constraints posed by the artist's living circumstances as a form of source material and content for the work itself. The resulting video humorously blends work and play, performance and reality, domestic life and art-making.

Georgina Cue completed a Bachelor of Fine Art (Honours) at the Victorian College of Melbourne Now, National Gallery of Victoria, Tricking the Eye, Geelong Art Gallery (forthcoming), City of Hobart Art Prize, Tasmanian Museum and Art Gallery and The Centre Doesn't Hold, Utopian Slumps. She has also been the recipient of the Australia Council JUMP Mentoring program and the NAVA Foundation Travelling Fellowship and the Sainsbury Sculpture Grant. Her work is currently held at the National Gallery of Victoria. www.georginacue.com
The Australian Artists' Grant is a NAVA initiative, made possible through the generous sponsorship of Mrs Janet Holmes à Court and the support of the Visual Arts Board, Australia Council for the Arts.
Photography by Christo Crocker.