Engages,
Directed by Omar Chowdhury and produced by Kate Vinen
Screening: Locus Mosque
Opening: 6 August, 7pm
Dates: 6 August 2015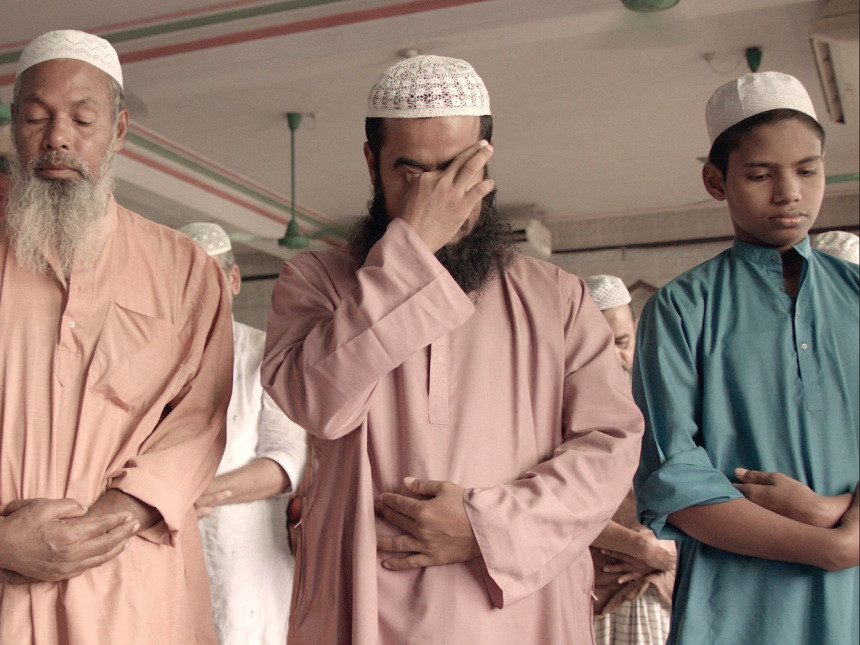 In a mosque at the edge of a river in Bangladesh, believers come to pray, chant, sleep and discuss the stories and philosophy of Islam amidst the day to day of its upkeep. The film, shot over years of immersive access, gently and humorously details the practicalities, theologies, and mysteries of deeply-felt spiritual lives at their sites of worship. Upending expectations and exoticism by searching for contradictions and complications the detailed works attain a rhythmic lyricism and philosophical insight.
'Locus Mosque' by Omar Chowdhury is presented as part of the exhibition 'To not believe in the divine, yet always aspire to reach it' curated by Callum Ross and featuring Austin Buckett, Avni Dauti, Dara Gill, Liam O'Brien, Mira Oosterweghel, Clare Rae. The screening will include a free vegetarian dinner.
Omar Chowdhury (UNSW 2005) is an Australian artist and filmmaker based in Sydney. His works stem from the ambiguous distrust of dominant beliefs and explanations confronted by an assimilated outsider. His moving-image and photographic works explore the dissolution of spiritual life, the processes of daily existence, and the mechanical nature of the human being. In 2014 he had solo exhibitions 4A Centre for Contemporary Asian Art, Sydney, ALASKA Projects, Sydney, and MOMENTUM in Berlin. He was a finalist for both the 2014 John Fries Award and The 2015 Blake Art Prize. Omar is the recent recipient of an Australia Council of the Arts ArtStart and Skills and Development grant, a Copyright Council Career Fund Grant, an Edward M. Kennedy Grant for the Arts and an Australian Cinematographer's Society Gold Award.