Exhibits,
Laura Woodward
Machine of Joy
Opening: Tuesday 26 September, 6-8pm
Dates: 26 September-14 October 2006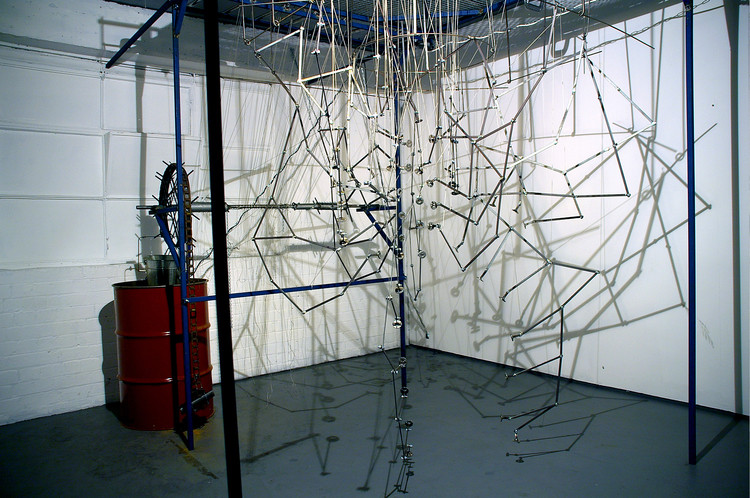 Laura Woodward lives and works in Melbourne, Australia. She has been creating sculptural kinetic installations for several years, with her kinetic installations having been exhibited in solo and group exhibitions throughout Australia. Laura's current explorations focus on the potential of system-based kinetic installations, where the system's inherent logic drives its formal and systematic emergence.