Engages,
Darcey Bella Arnold, Bus Radio
me say edit be
Dates: Thursday 1 October, 6pm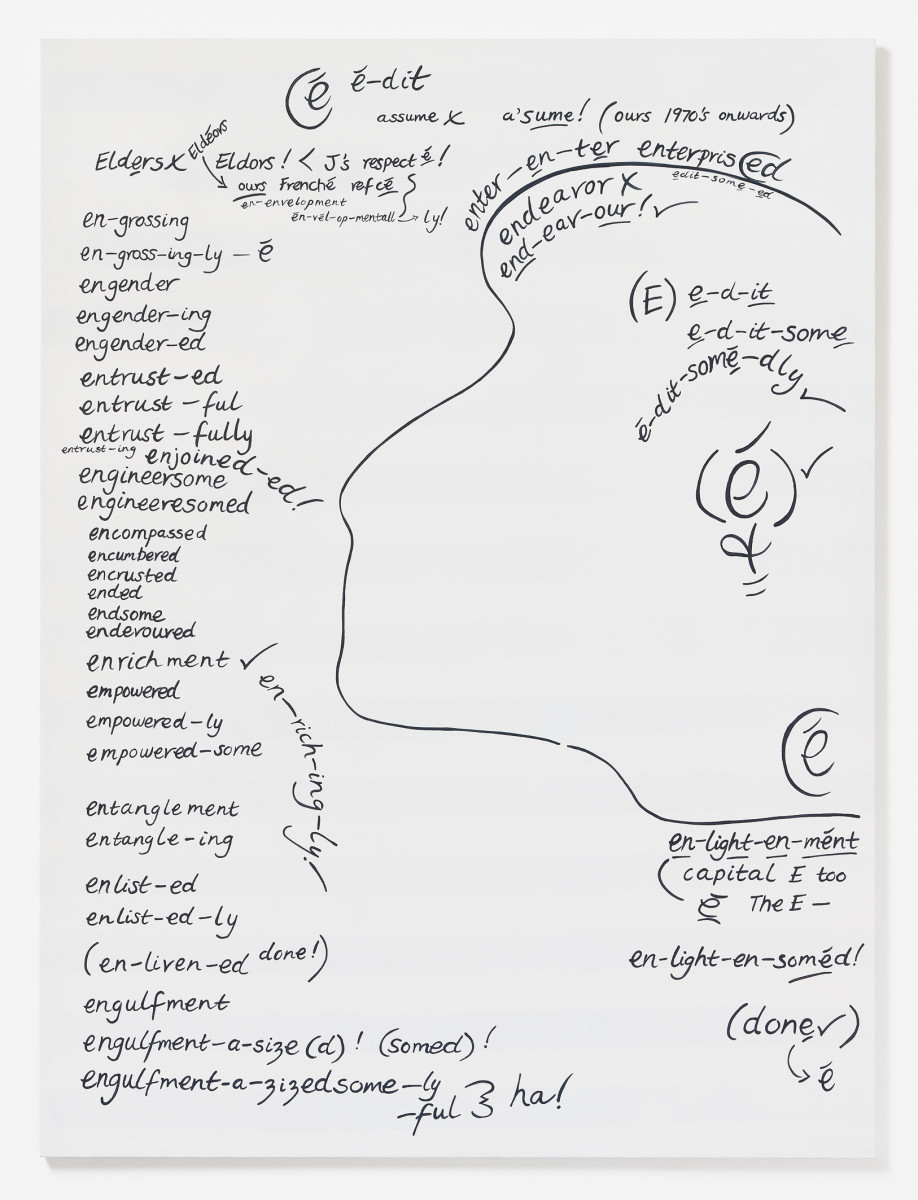 Darcey Bella Arnold's practice considers the artists' close and unique relationship with her mother, Jennifer. Jennifer has an acquired brain injury, which has altered her use of language. As one of her carers, Arnold's work is a meditation on language, image making and familial relationships. Using gleaned material, she has explored her mother's unique use of language and combined it with the artists' language of image making. Through the use of diacritic marks and the misuse of the English language the narrative is left open for interpretation, intentionally, and language becomes a configuration in the creation of a compositional image.
In this recording, Darcey Bella Arnold speaks with her father Michael Arnold who is an educator and partner of Jennifer Arnold. Michael and Jennifer were married in 1974 and have four children, they live in Princes Hill, Melbourne Victoria where this recording was made. Michael is the primary carer of Jennifer.
Listen on Bus Radio here at busprojects.org.au
A transcript of the conversation can be viewed here.
This recording will form part of an upcoming exhibition at ReadingRoom to open in 2020.
Recorded and edited by Angus Michael Victor Arnold.
This recording is supported by the City of Melbourne COVID-19 Arts Grants.
darceybellaarnold.com