Exhibits,
Kez Hughes and John R Neeson
MIRRORS 1
Opening: Wednesday 31 August, 6-8pm
Dates: 31 Aug–17 Sept 2016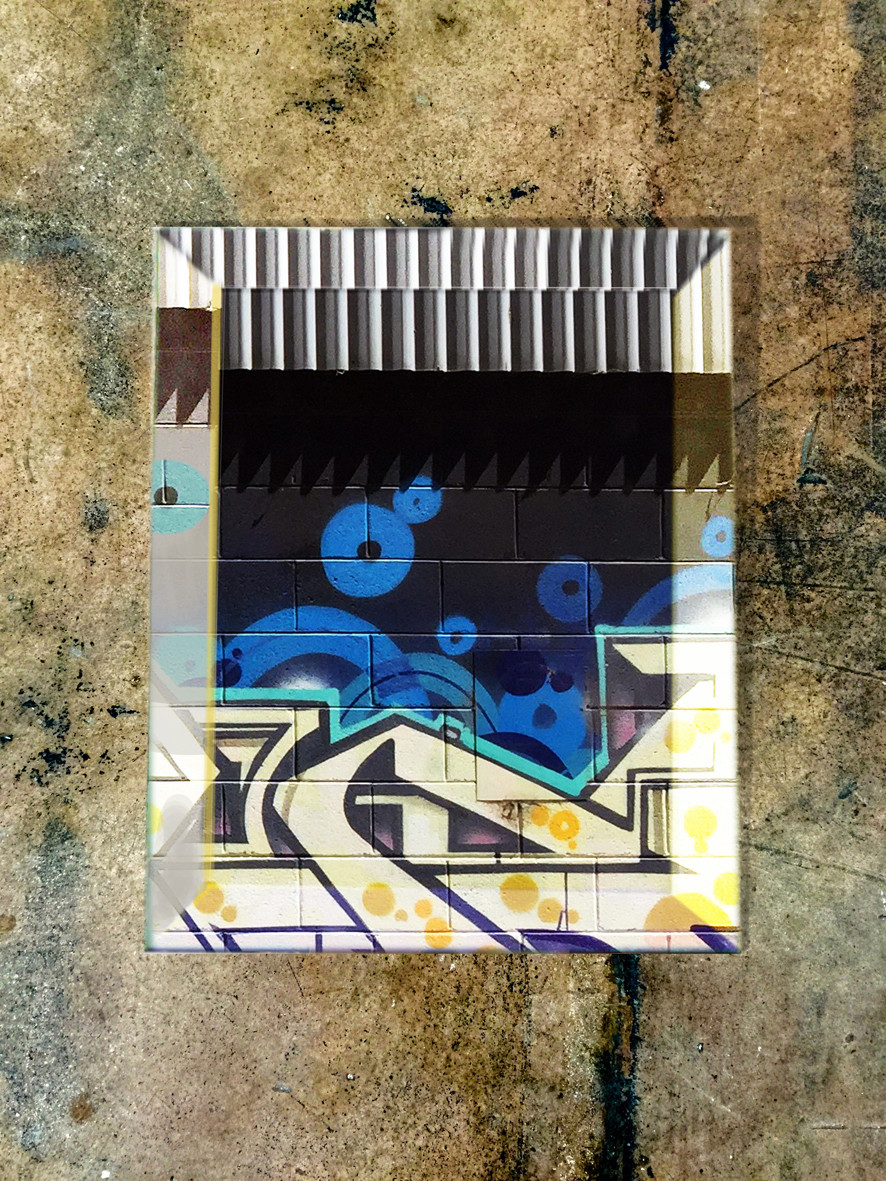 Composed of mirrors and trompe l'oeil paintings, this collaborative project aims to intervene in the site of Bus Projects and realign it as the subject for artistic production.
Mirrors and painted reproductions placed strategically and aesthetically in the space will collectively record the fluctuations of light within the interior of the room and the exterior of the building. The painted subject matter will be constructed from a collection of previous recordings and the mirrors will also reflect light in real time.
These representations of light captured in the gallery are in opposition to each other, the paintings while static descriptions of time or frozen documents, react to the fluidity and constant reflection of the mirrors.
Focusing on the art community around her, Kez Hughes makes art about art, realist paintings that document exhibitions of her contemporaries. These paintings of paintings, sculptures, or installations elaborate on issues of authenticity, subjectivity, and cultural and social economies.
After graduating from the Victorian College of the Arts and Music in 2015 with a Bachelor of Fine Art Painting, Kez has gone on to lecture at the Ian Potter Centre for Cultural Materials Conservation at Melbourne University and the Victorian College of Arts and Music. In 2015 along with artist Storm Gold, Kez opened CAVES, a curated, not for profit gallery located at the Nicholas Building in Melbourne, Australia.
John R Neeson is a Melbourne based painter, writer and curator. Since 1993 he has produced 43 venue specific and referential projects that incorporate real mirrors and painted replications of mirrors at locations in Berlin, New York, London, Lisbon, Hobart and Melbourne. He has also collaborated on video projects with composer Joseph di Ponio in New York and Orlando. He has a PhD from Monash University and as a Samstag scholar completed post-graduate research at The Royal College of Art, London.