Exhibits,
Lewis Gittus, (on Island Island)
Labyrinth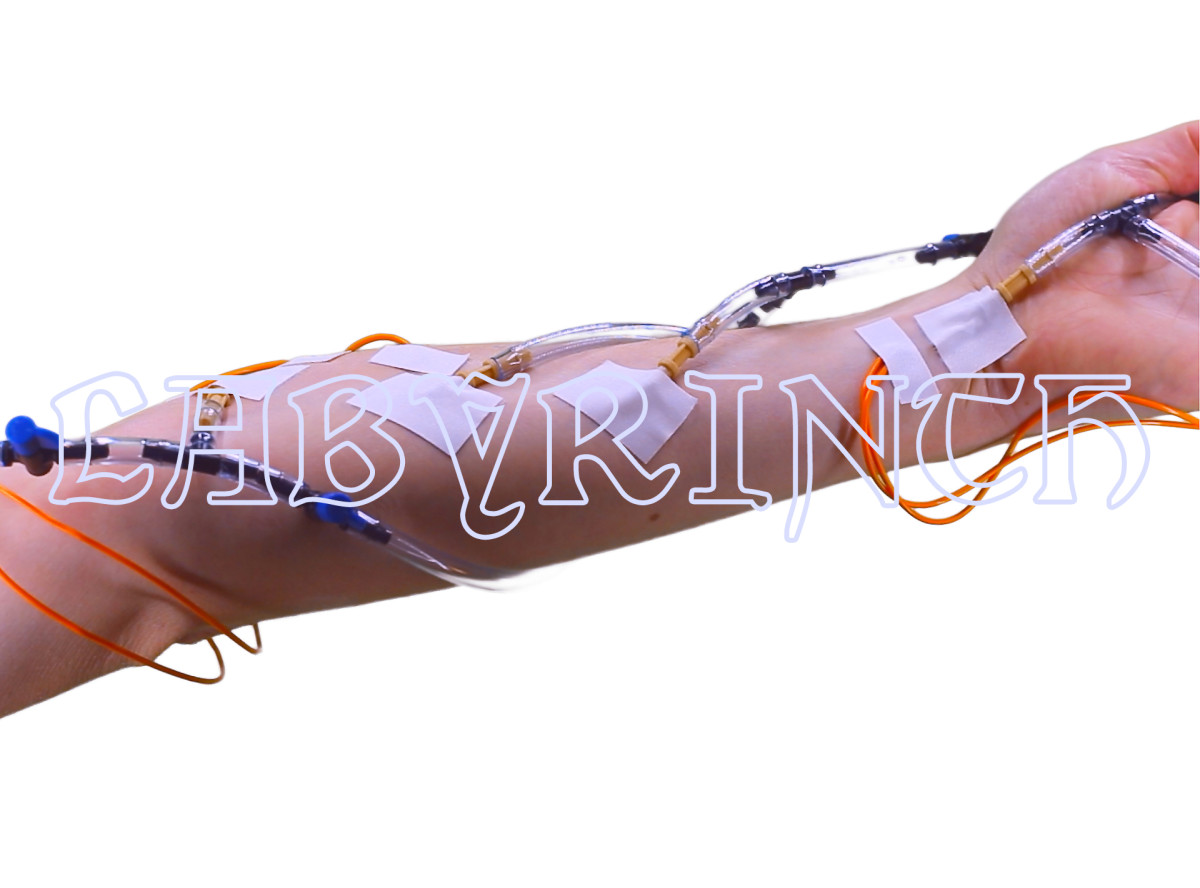 View the project online here.
In late autumn, when the sun is little more than a puddle of milk and stiff winds rush through bare hedges, I have seen this body growing in clusters at the base of small trees. I have traced its swirl amongst estuaries, tangled in fish eggs and seagrass. It wakes me in the dead of night, threads rasping across my bones, ringing in my ears, and cramping in my legs, dragging itself towards a terminus of no fixed address.
Labyrinth is a web-based project that approaches the artist's body as a site for sensory decomposition. Deliberately straining credibility between sound and image, it seeks to replace the body's crisp outline with a constellation of wheezing, grasping, and pulsing fragments.
Lewis Gittus is a Melbourne based musician, artist, and sound designer whose practice spans pop music, immersive installation, video, and text. These fields remain connected via an ongoing interest in synthesis, artifice, and the human body. Throughout his practice, sound is foregrounded for its ability to conjure ephemeral impressions of both objects and spaces, at once familiar and monstrous.
Lewis graduated from RMIT University's Bachelor of Fine Art in 2008. Adopting the working name of Lewis Cancut, he has since gone on to release more than fifty compositions on record labels worldwide, tour nationally and internationally, and produce music for artists including Jennifer Lopez, Tkay Maidza, Haiku Hands, and Tigarah. In 2014 Lewis was among the successful applicants who participated in the Tokyo RBMA Academy and has since returned regularly to record works in their Shibuya studios. As a practising sound-artist, Lewis continues to develop works that explore the human body as a form of sonic representation through combinations of audio, text, video, and installation. He recently completed a Master of Fine Art by coursework at RMIT University.