Exhibits,
Tess E. McKenzie
Nettie crotch
Opening: Wednesday 6 June, 6 - 8pm
Dates: 6 June - 30 June 2018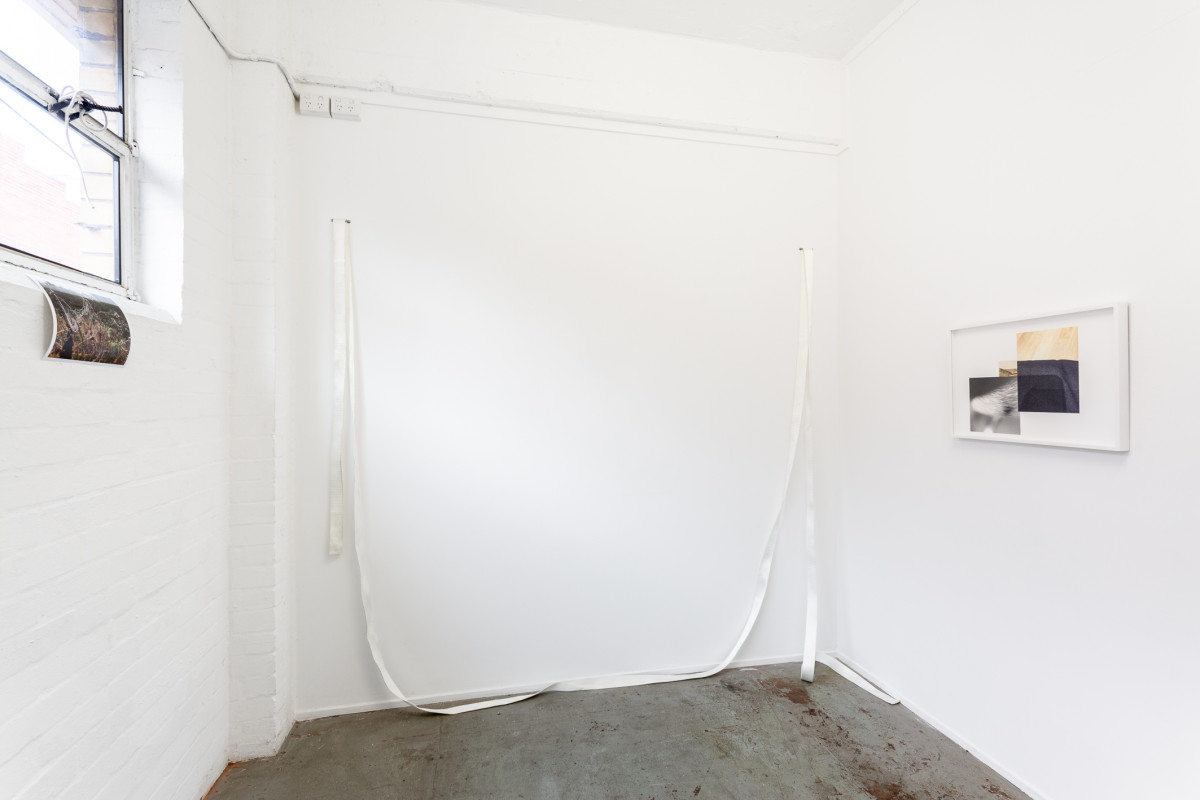 The region where the body forks, a clean, elegant curve where the legs meet – a detour of form – always neatness.
'Nettie crotch' is a continuation of McKenzie's investigation into collage – collecting and contrasting layers of imagery, both formally and through etymological linguistic association. The works themselves make attempts at the 'awkwardity' that she often develops in her video work, and similarly references selections of the artist's body as an actor within a stage. In this series McKenzie seeks to clasp a moment of confluence of the works' theatrical elements, as if they were a performance space in a moment of taut choreography. 'Nettie crotch' implicates the photograph as scaffold and podium, suggesting the images could be actuated as a set, or to emulate the descent of layered flats onto a stage.
Tess E. McKenzie is an Australian artist based in London, having graduated with a MFA from the Slade School of Fine Art in 2016 and a BFA (Honours) from the Victorian College of Fine Art (2009). Her practice navigates elements of choreography or gesture, theatre design and a tenuous relationship between repetition and anxiety. Recent exhibitions include; Seventh Gallery (AUS), the Slade School of Fine Art (UK) and at the Hardwick Gallery (UK). In 2016 she completed residencies at the Sidney Nolan Trust and the Slade School of Fine Art.
Catalogue:
"A view from Hurley Bottom"
Text by Tess E. McKenzie
2018