Exhibits,
Nicholas Currie
Crying to Patsy Cline
Opening: October 5, 6-8pm
Dates: October 4 - 28, 2023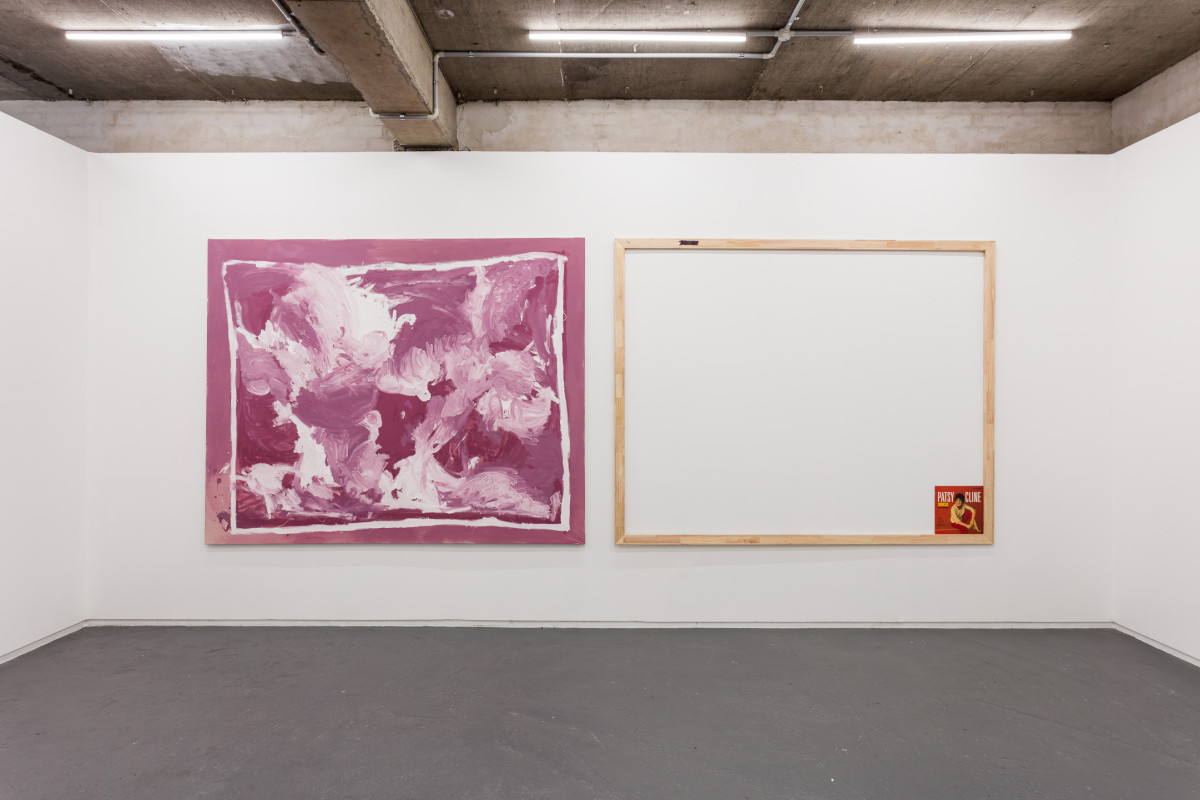 A body of work produced under the introspection of memory and listening to the country favourite of the late Patsy Cline. Famous for singing "crazy" and "walking alone after midnight" the music not only holds a place in my memory, as it was played a lot around the house growing up, but in a place of substance for the creation of these works. In action as cline sings in action I make a mark. The body of work comprises the largest painting I have done to date, a collection of oil stick drawings and a small installation. Excited is a word that does not describe to the fullest of how I'm feeling about this new body of work. I fall to pieces.
Nicholas Currie is a descendant of the Mununjali clan of the Yugambeh language group. Painting, sculpture and performance are the key aspects to Currie's practice. Humour and kindness are undercurrents to the major themes addressed in the works, those themes being of contemporary Indigenous perspectives, masculinity and exploration of the identity within current Australia.

i like to make art and live my life.