Exhibits,
Julia Theobalt
On Display
Opening: Tuesday 8 April, 6-8pm
Dates: 8 Apr-26 April 2008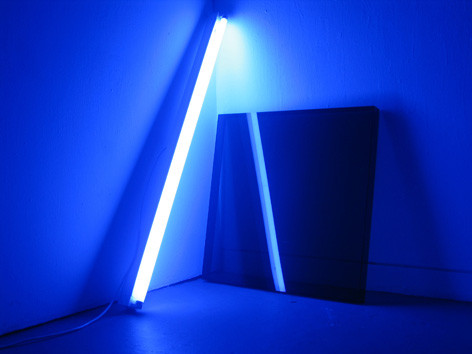 In the exhibition 'On Display', Julia Theobalt uses reflective materials, light and painting to investigate hard-edge abstraction. Spatial elements and geometric forms are brought together to address the relationship between two and three-dimensional shapes. The resulting works seek a negotiation between the viewer, the artwork and surrounding architectural space.