Exhibits,
James Dodd
Painting Mill
Opening: Wednesday 9 November, 6-8pm
Dates: 9-26 November 2016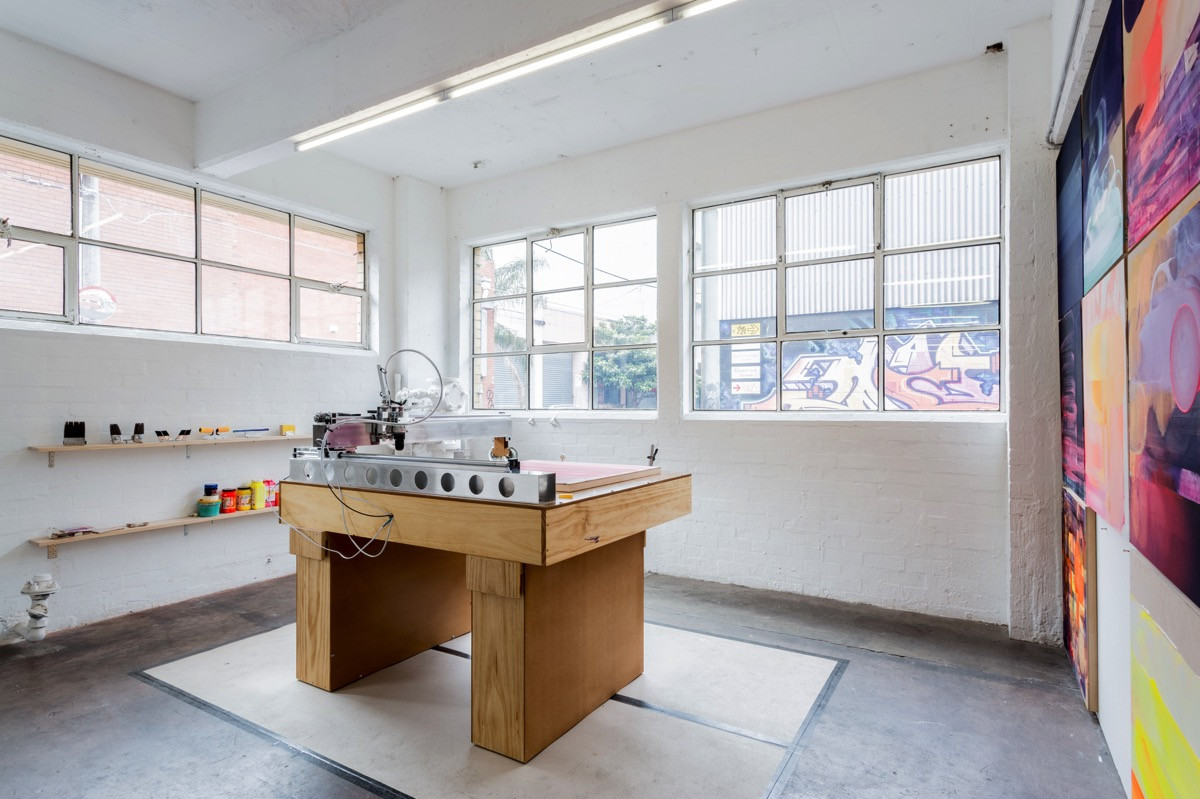 Painting Mill Work Times:
Friday 11th November, 2 - 5pm
Saturday 12th November 12 - 3pm
'The Painting Mill' project is a result of ongoing investigations in my practice that involve simple machines as sites, objects and interventions for consideration in critical dialogue. This has grown out of a passion for bicycles being allowed to intersect with a visual arts practice evolving into an embrace of creativity that spills out of suburban sheds. DIY, rudimentary hacking and backyard upgrades all inform the sorts of things that I am curious to consider as art.
'The Painting Mill' proposes a machine that might be as interesting as an object, as the outcomes that it produces. As a tool for making art it's interfaces are the controls of the dismantled hand drills that constitute it's primary components and roughly made attachments that feature conventional brush heads, scrapey blade objects and a litany of household cleaning items. It is not to be considered as a digital, precise or programmable outcome, only as an extension of the painter's hands. The project is to be considered as my contribution to the ever-expanding genre which is the 'painting machine'.
Based in Adelaide, James Dodd regularly exhibits across Australia in publicly funded, artist-run and commercial galleries. His most recent bodies of work investigate cultures of D.I.Y, hacking and the suburban shed as an important site for creativity. Whilst his practice often revolves around painting, he is also know for work that incorporates installation and simple machines such as bicycles. The proposed outcome, in this case, is representative of a combination of many of Dodd's ongoing interests. James Dodd is represented by Hugo Michell Gallery, Adelaide.
This project has been assisted by the Australian Government through the Australia Council for the Arts, its arts funding and advisory body.