Exhibits,
Daniel McKewen
Paper Empire
Opening: Wednesday 6 June, 6 - 8pm
Dates: 6 June - 30 June, 2018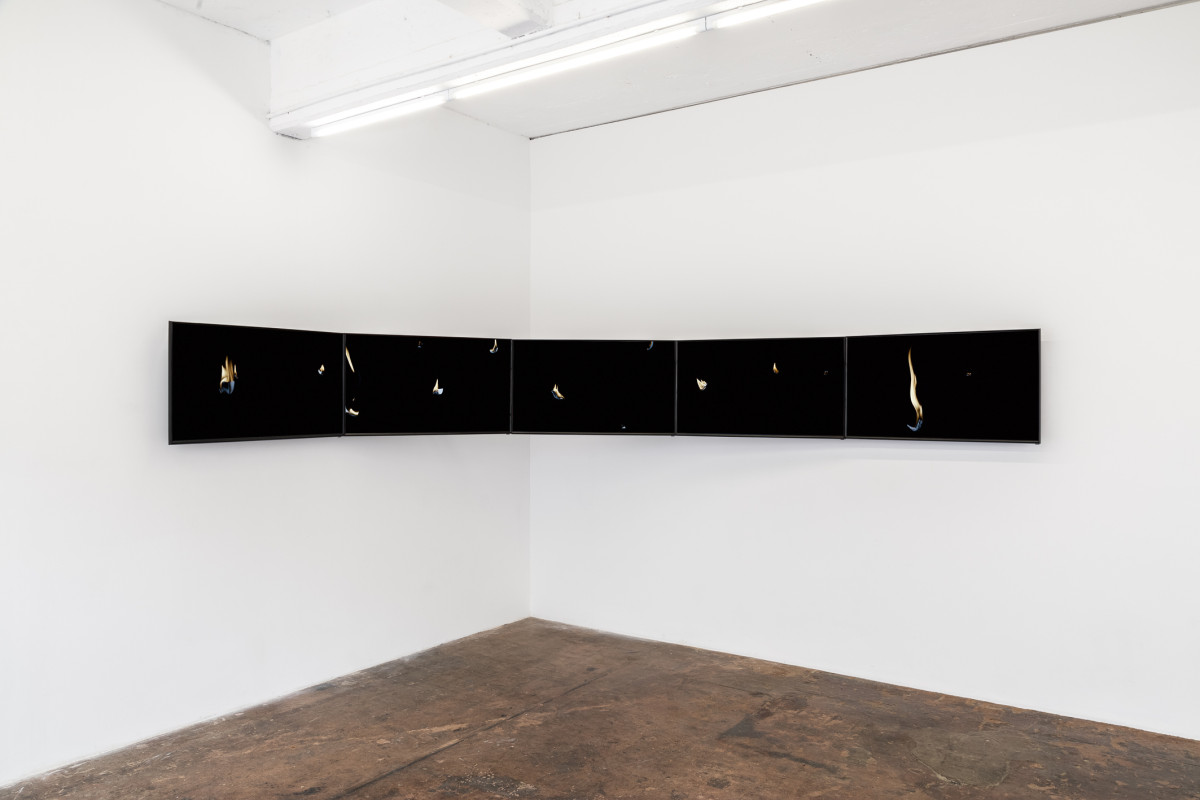 Catalogue:
"Eternal return"
Text by Sarah Werkmeister


'Paper Empire' by Daniel McKewen forms part of Bus Projects' ongoing 'With Compliments' series of exhibitions, exploring the relationship between artists and their influences, across generations and international borders, and how these influences can remain a vital force throughout an artists career. McKewen's project features works by artists Tracey Moffatt and New York based Paul Pfeiffer.
Daniel McKewen is a Brisbane-based visual artist whose practice investigates the intersections of contemporary art, popular culture, and the entertainment and financial industries. Working across a broad range of media, his work appropriates elements from screen culture in order to examine and critique how institutional structures operate culturally, socially, and politically. His works explore how our subjective and inter-subjective interactions with mass media can allow us to 'make sense' of our own social experiences.
In 2013 Daniel was awarded his Doctorate of Philosophy from Queensland University of Technology where he currently lectures in Media Arts. His artwork has been exhibited nationally and internationally since 2006, and is held in private collections. Daniel is represented by Milani Gallery, Brisbane.
The 'With Compliments' program is part of a legacy of curatorial enquiries that have taken place throughout the last century, into how Australian artists locate their work within an international dialogue. Previous iterations include 'SILVER SHADOW', Lydia Wegner (AUS) and Barbara Kasten (USA), 'Country Home Ideas', Sean Peoples (AUS) and Jacky Connolly (USA), 'Your work in my dreams', Noriko Nakamura (AUS) and Gilad Ratman (IL), 'Coffee in the morgue', Saskia Doherty (AUS) with Stanya Kahn (USA) and Louise Bourgeois (FRA/USA), and 'A Moveable Priest', David Egan (AUS) with Claudia Lemke (GER).
Paul Pfeiffer's work appears courtesy the artist and Thomas Dane Gallery, London.
Tracey Moffatt's work appears courtesy the artist and Roslyn Oxley9 Gallery, Sydney.