Exhibits,
Haruka Sawa
Reminder
Opening: Wednesday 7 June, 6-8pm
Dates: 7 June - 1 July 2017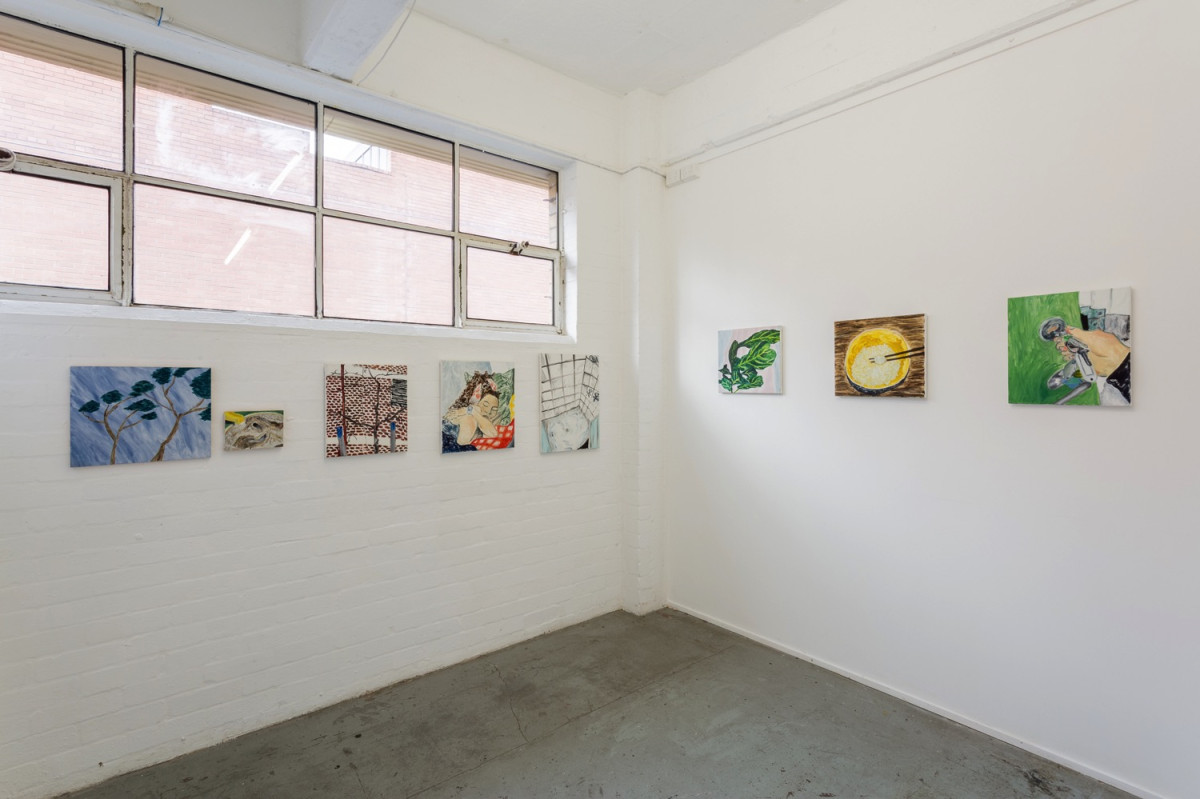 Through these paintings the Japanese concept of Ma is explored with relation to mortality and the everyday experience. Ma is a concept that relates to the space or interval between two parts, that gives shape to the whole. It is especially used as an indicator of space between two things. For instance, Ma exists in the silence between tracks on a record, the negative space in an image or the pause in the dialogue of a play. I read Ma as an active silence within the passing of time.
I am interested in the 'absent minded' gaze. The moment when a familiar object or scene can seem caught in time. I see this as a kind of intimate moment between the gazer and the object. This particular experience is often peaceful and yet it can bring about a renewed awareness of the passing of time.
The paintings in "Reminder" are based on photographs from my phone and found images that are reminiscent of past experiences. Each image depicts repetitive daily routines, banal and uneventful moments, the objects and people that are part of my daily life.
Haruka Sawa predominantly works with ideas of mortality and the everyday through various mediums including painting, installation, photography and sculpture. She was born in Japan and moved to Australia when she was 16. She has since lived and worked in Adelaide, Brisbane and currently Melbourne. She has exhibited in galleries including Boxcopy, Institute of Modern Art, Brisbane Emerging Art Festival, Powerhouse and has been the recipient of the Clayton Utz award.
Exhibition photography by Christo Crocker.